Jasmin & Yuded (Dominican Republic) – Photos by Hoang Gia Phan
What is BTS?
It is not the world-renowned K-pop music band you are thinking about. It's the abbreviation of behind the scenes (sneak peeks you have from an official
photo-taking session).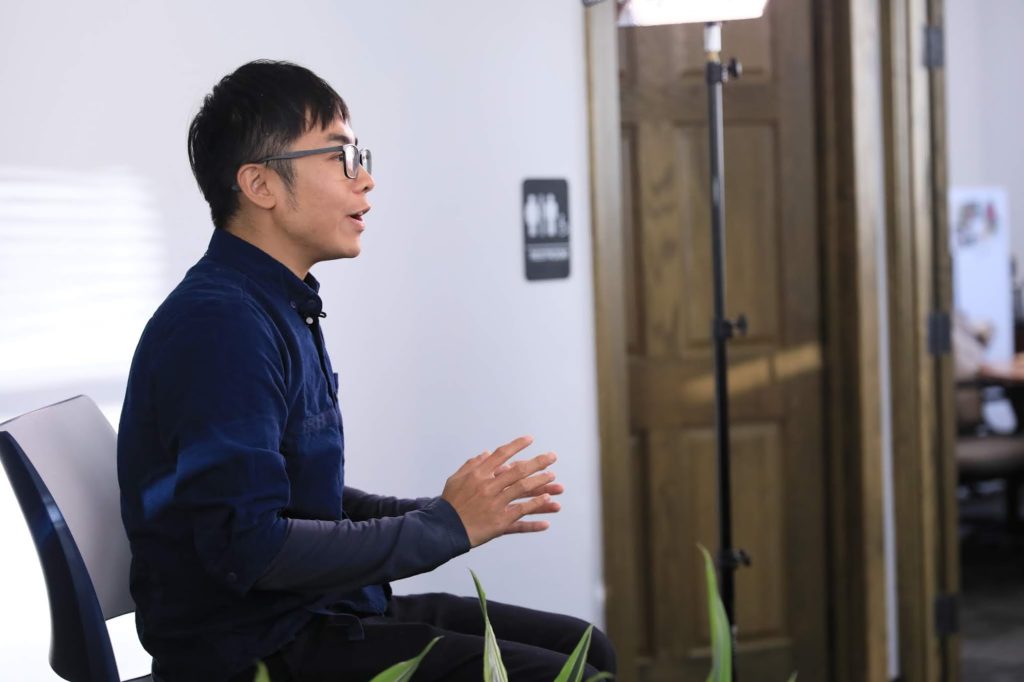 Klaus (Taiwan)
A great chance to meet and hear what Heartland students think about their life here:
It was a great honor
for me to be invited to be a part of the video interview, as I want to
express my feelings about the school and my studies, and my new life in Winnipeg
after two months. There would be no greater chance to do this than during an interview. Besides, I had a fantastic opportunity to listen to my confident
schoolmates telling their experiences.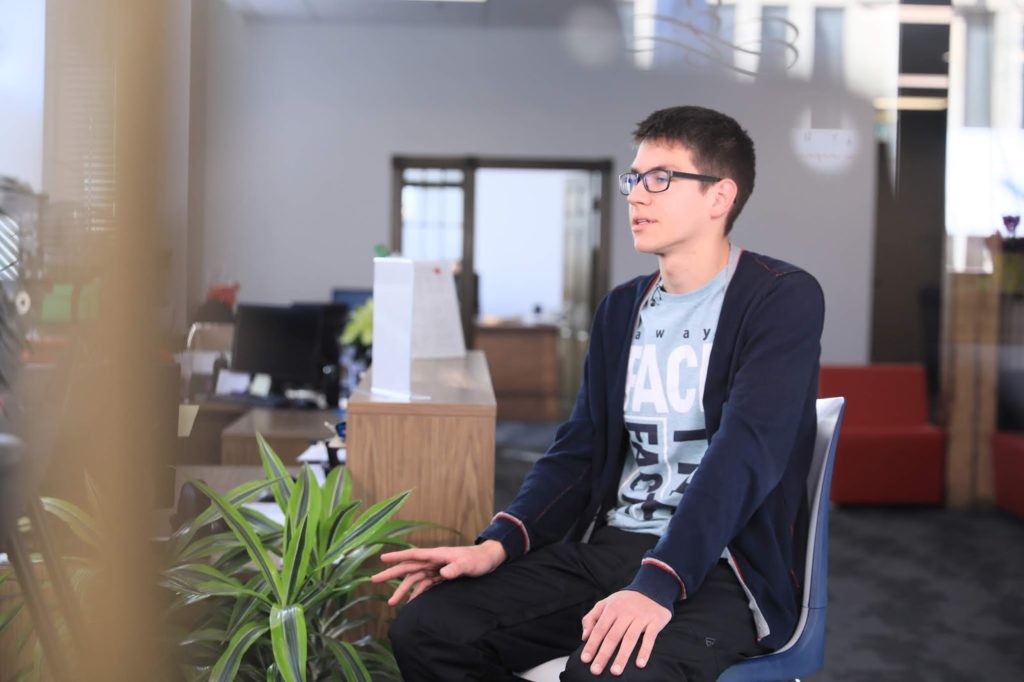 Vadim (Russia)
What have I learned from these schoolmates?
Confidence! Yes, indeed, without confidence, I do not think they would be willing to join the
interview. Although everyone's level of English varies, they all spoke as well as they could. Their story was so engaging and full of inspiring details: how to overcome the first challenges in Winnipeg, how to make friends, and how life in Winnipeg has changed them so far. These are also the questions I was asked about too.
Speaking slow enough is a must because the audience needs to understand you. However, under the spotlight, I and others tended to speak faster than usual. This is an excellent
lesson for me though.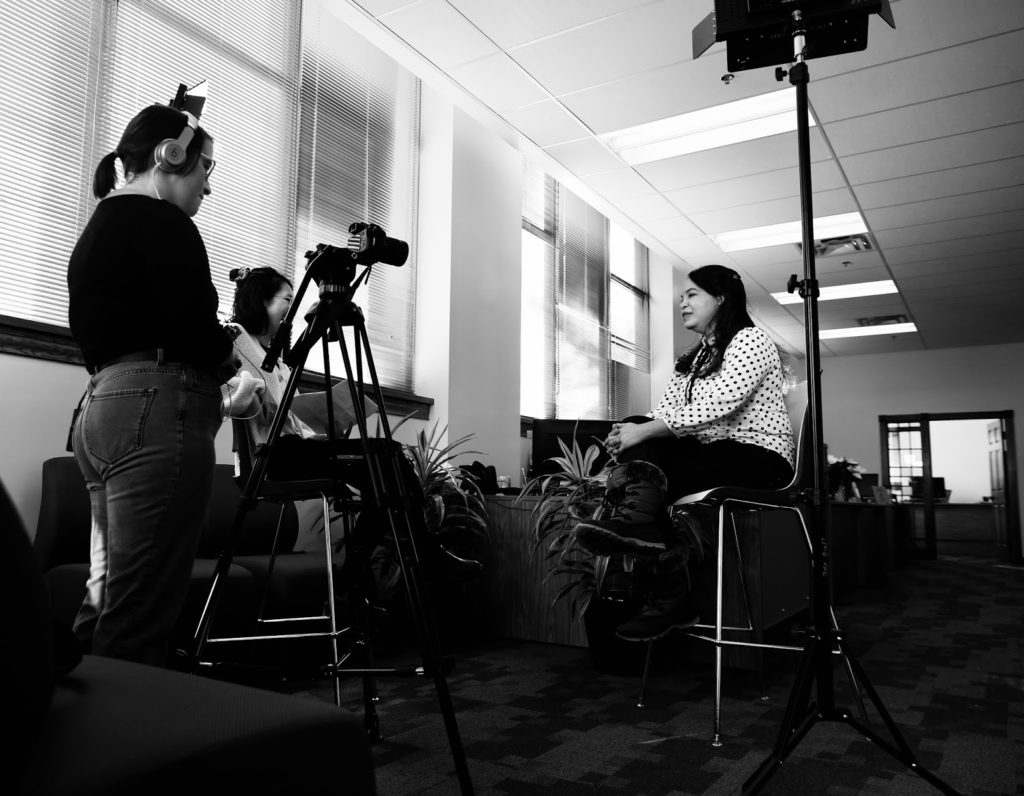 Rachel Young (left) is a second year Creative Communications student at Red River College. She is majoring in Media Production and would one day love to be involved in broadcast journalism and film making.

How hard is it to get the BTS? (background information for those who are interested in taking photos)
I am not talking from the angle of a photography expert, because I am not. I am just a photography enthusiast who loves taking photos and having the excitement of putting my hands on new, expensive gear. So this is to the best of my knowledge up to this moment.
Pre-Photo Taking Notes:
To take sneak peeks, you need to be a bit discreet; your subject should not know about
your presence at the scene, which I failed. (Everyone at the video interview
knew they were taken pictures then.)
To catch their natural moments, we need a telephoto lens and a silent shutter sound.
Ideally, a Sony would do much better than my Canon in this case.
A full-frame DSLR is much better than a mirrorless or a compact camera in low
light situations. However, a full-frame camera is a fortune to buy and own.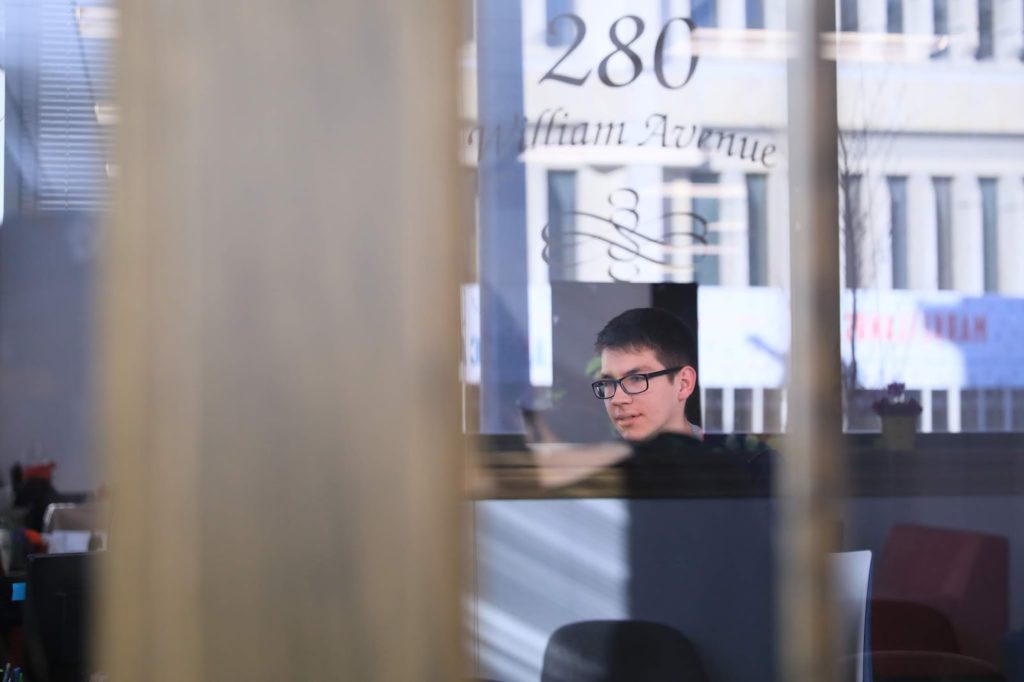 Taking Photos Process:
Try to take as many moments as possible; then, we would choose the best out of them.
Try to take the pictures from many perspectives; photography is like telling a story
with pictures. Think about the details you could put in a photo.
Post-Processing:
You can use a filter:
to give your photo a look you want. But for
emotional moments, it's
always working with Black and White (B&W filters)
Special thank-you notes:
Thank you, Heartland, for having me in this video session.
Thank you, Jasmin, for inviting me and guiding me through the
interview.
Thank you, Rachel, for doing all the filming and post-editing.
Thank you to all who have participated in the video project.
And, thank you for having read to this line.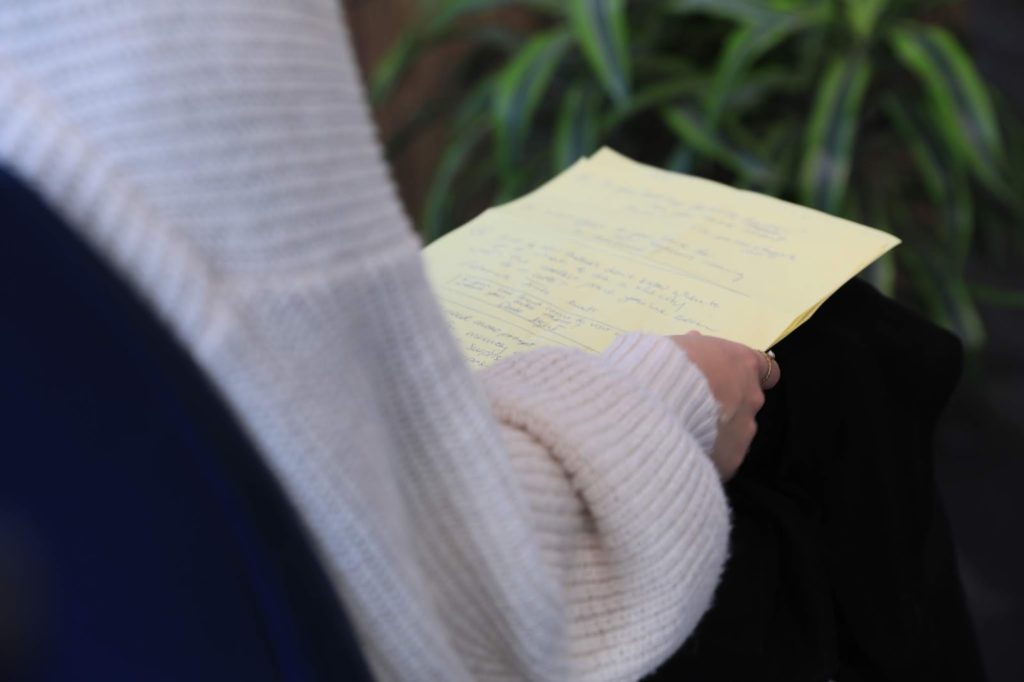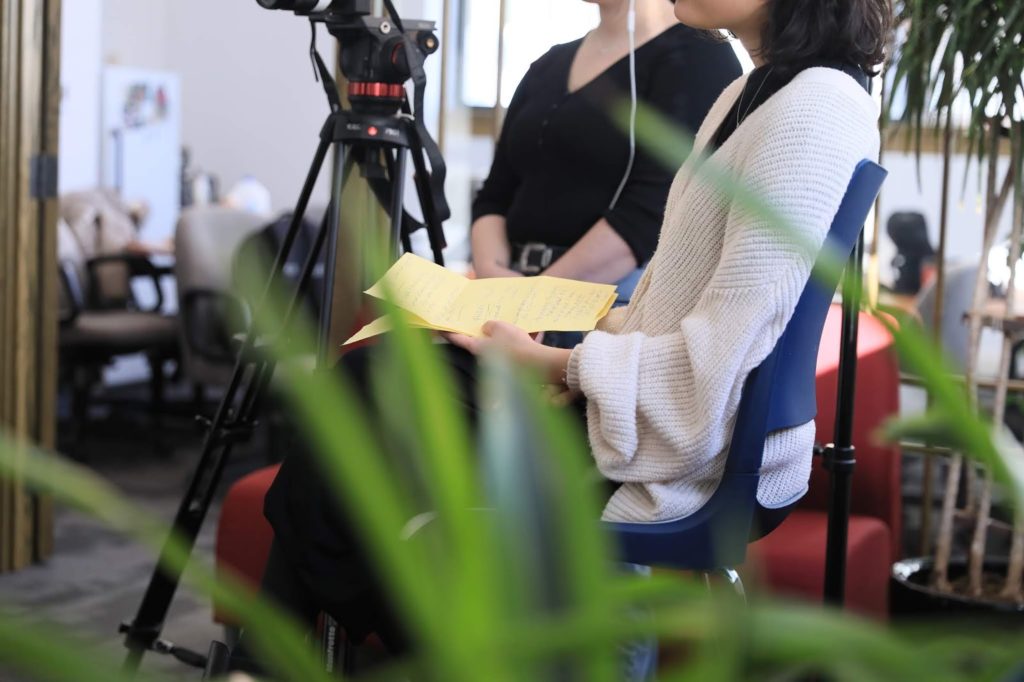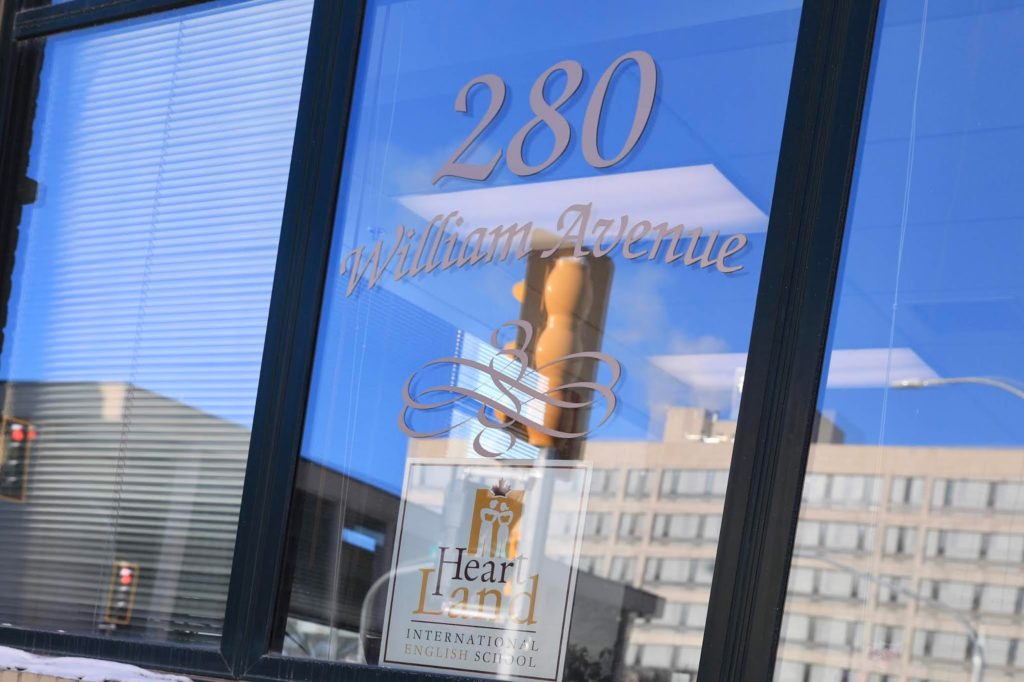 Hi readers!

I teamed up with one of my best friends, Rachel Young, on a new video project for Heartland. With her technical expertise and artistic eye, and my love for stories, we decided to produce a Digital Welcome Package for new Heartland students. Stay tuned for the finished product!
To Gunnar, Sawyer, Yuded, Dany, Jairo, Vadim, Klaus, and Gia,
Thank you for taking time out of your weekend to join us for this project! It was a special day. We really enjoyed your company, your enthusiasm, and your willingness to open up to us. We loved getting to know you. 🙂
Jasmin