MB Food Fest
Sunday, September 18
Fort Gibraltar – 866 Rue St Joseph
Tickets start at $32 – click here
"Sip, Sample & Shop – We're bringing together Manitoba's favourite local food and beverages at the 2nd annual MB Food Fest on Sunday, September 18th, 2022 outdoors at the historic Fort Gibraltar.

The culinary feature this year in an appetizer competition between culinary graduates. Each guest's ticket includes one of each of the submitted appetizers and then guests will have the opportunity to vote for their favourite!"


Valour FC Soccer Game
Sunday, September 18
Gates open at 2:00 pm
Check out our soccer team, Valour FC compete against Aletico Ottawa.
Tickets start at $21 – click here
Winnipeg Wine Fest
Friday, Sept 17 – Inspire Gala Dinner & Auction
"The evening will begin with a wine reception at 6 PM, followed by an amazing gourmet meal at 7 PM. Each course will be expertly paired with wines from around the globe."

Friday Sept 23 and Saturday, Sept 24 – Public Tasting Tickets
"Tickets include admission, souvenir tasting glass, three hours of sampling on the tasting floor and exciting, new tasting experiences at the RBC Convention Centre Winnipeg."

Tickets start at $70 – click here
Wolseley Outdoor Market
Saturday, Sept 17 from 10:00am – 3:00 pm
980 Palmerston Avenue – Robert A. Steen Community Club
Check out the last outdoor LuckyGirl Pop Up Shop! They will have local shops selling clothes, gifts, candles, jewelry, food, and homeware items.
Click here for information!
Children's Hospital Book Market
Friday, September 16 – 9:30 am – 9:00 pm
Saturday, September 17 – 9:30 am – 5:00 pm
St. Vital Centre (all over the mall) – 1225 St. Mary's Road

This is a charity book shop! You will find many fiction and non-fiction books for a cheap price. The money will go towards helping the Children's hospital.

Click here for information.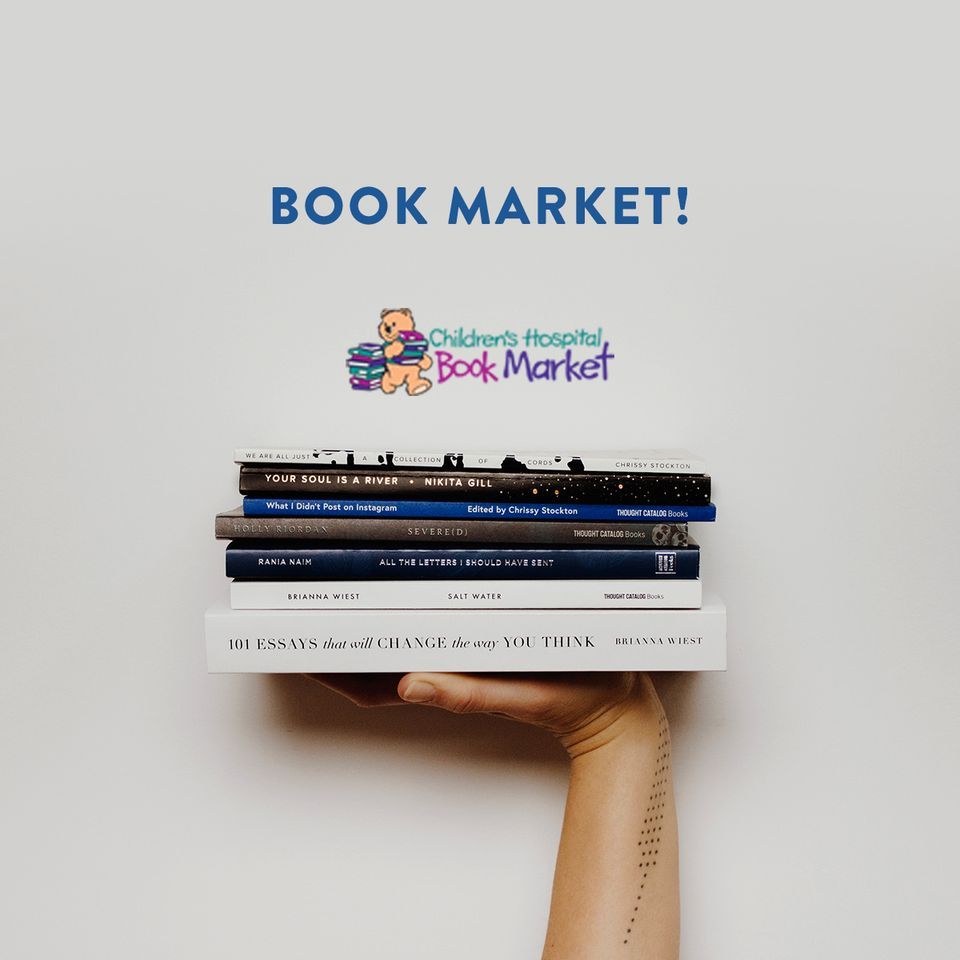 Together Again Music Festival
Friday, Sept 16
18+ event
Assiniboia Downs – 3975 Portage Avenue
Two indoor stages of music featuring Steve Aoki, Wuki, DLMT, Flatland Fund & more.
Tickets start at $90 – click here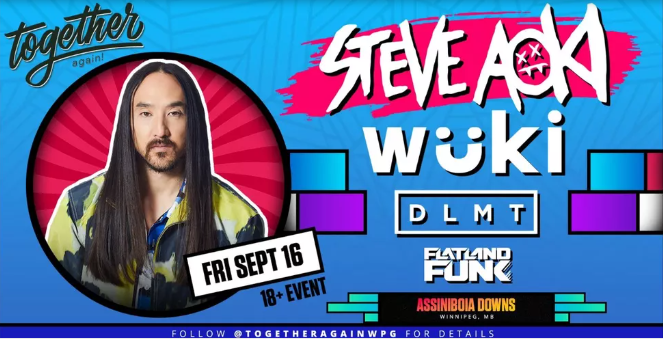 Artist's Emporium Re-Opening Sale
September 15 & 16, 6-10pm
580 Roseberry Street
Free entrance
A great place for art supplies!

"Open since 1977 this year we're celebrating 45 years of service as well as welcoming you officially to our new location!

Join us Sept 15 & 16th 6-10pm at 580 Roseberry st for an evening of sales, snacks, demos, prizes and more!

Shop 35% Off (plus recieve a 10% rebate coupon) and More!"

Click here for information.
The Eagles Concert
Friday, Sept 16
8:00 pm
Canada Life Centre – 223 Carlton
Tickets start at $173 – click here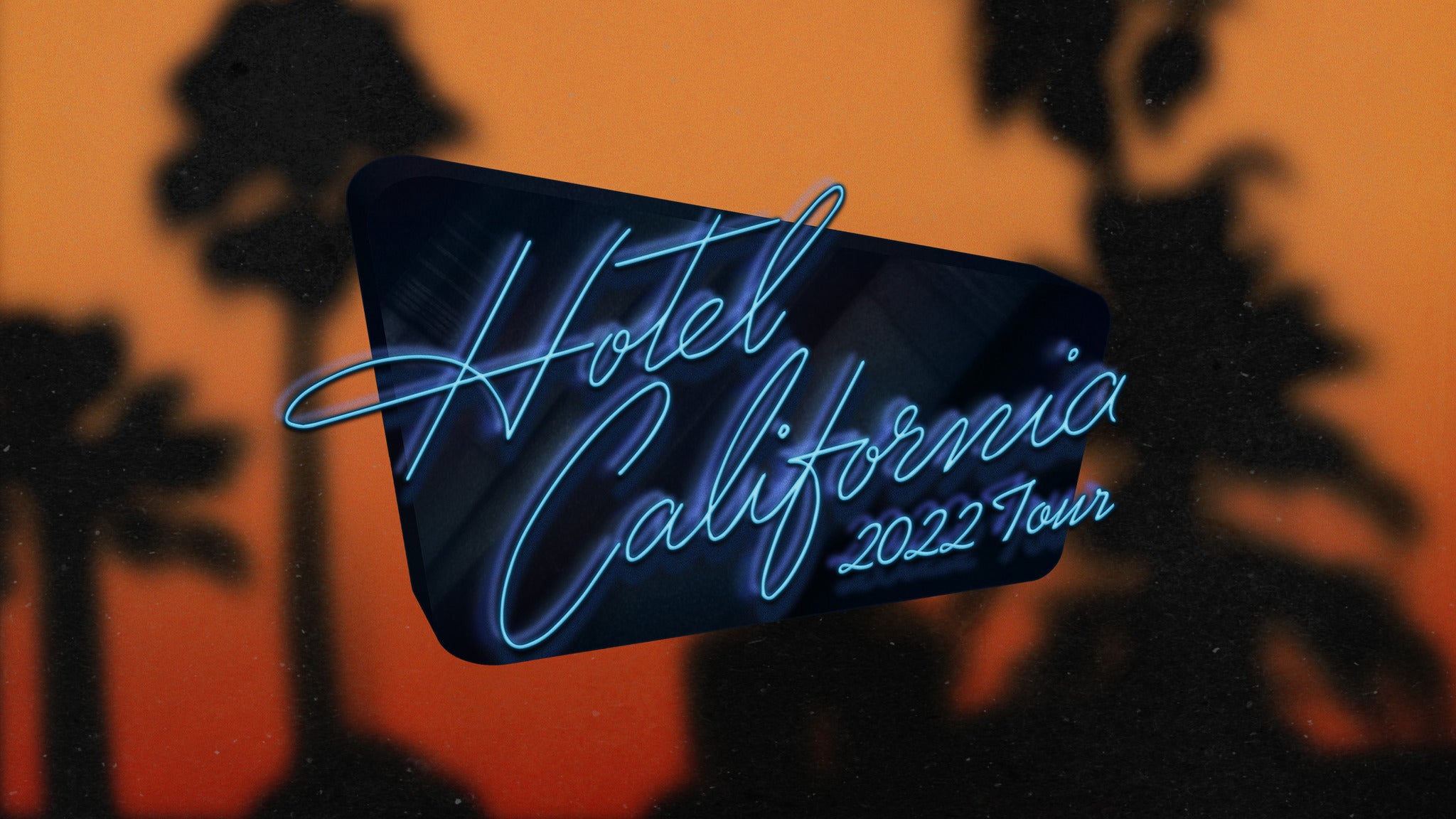 Pop of Orange Art Exhibition
Now until November 27
55 Pavilion Crescent (2nd floor)
Tickets start at $25

"Showcasing over 40 out of nearly 250 artists who have completed residencies at Artbeat Studio, this first-ever Artbeat All-Alumni show celebrates the diversity and talents of artists who use visual art as part of their mental health recovery journey."
Click here for more information.
Wall-to-Wall Mural & Culture Festival
Now until September 25
Free outdoor event
?Wall-to-Wall Mural & Culture Festival started as a collective dream and mission to bring accessible art into peoples' everyday lives. The community-focused festival highlights equal parts mural, music and mentorship. It culminates with a final. celebration, bringing together communities around art, music, dance and more."
Click here to see a map of all the murals!
Red Panda Weekend – Assiniboine Zoo
Sept 17 & 18
11:00 am – 3:00 pm
Free Activities (included with your Zoo admission)
Located at the McFeetors Heavy Horse Centre
Red Panda Ranger Passports: Complete activities at Red Panda Weekend and get stamps in your passport. Collect all the stamps to become a Red Panda Ranger.
Eco Plinko: How can you reduce your environmental impact and help save red pandas? Answer some conservation questions for Plinko chips.
Red Panda Adaptation Station: Learn incredible facts about the amazing, and adorable, red panda.
The Balance Challenge: Is your balance as good as a red panda's? Test your skills on the balance beam.
Spot the Red Panda: Red pandas are great at camouflaging in trees in their home countries. Can you spot them all in our photos?
Firefox Dunk Tank: How much do you know about Red Pandas? Test your knowledge and get a slam dunk!
Selfie Station: Take your pic in a Red Panda habitat-like setting.

Click here for more information
Have a great weekend and see you on Monday!