Heartland's student ambassadors, Sawyer (left) and Gunnar (right), with Luke from Siloam Mission.
Heartland organized a bake sale in the basement on December 6, 2019. Lots of students and staff volunteered for this event. We brought cookies, cupcakes, cakes, brownies, muffins, and other items. All of them were just sold for 50 cents or 1 dollar– it's so affordable.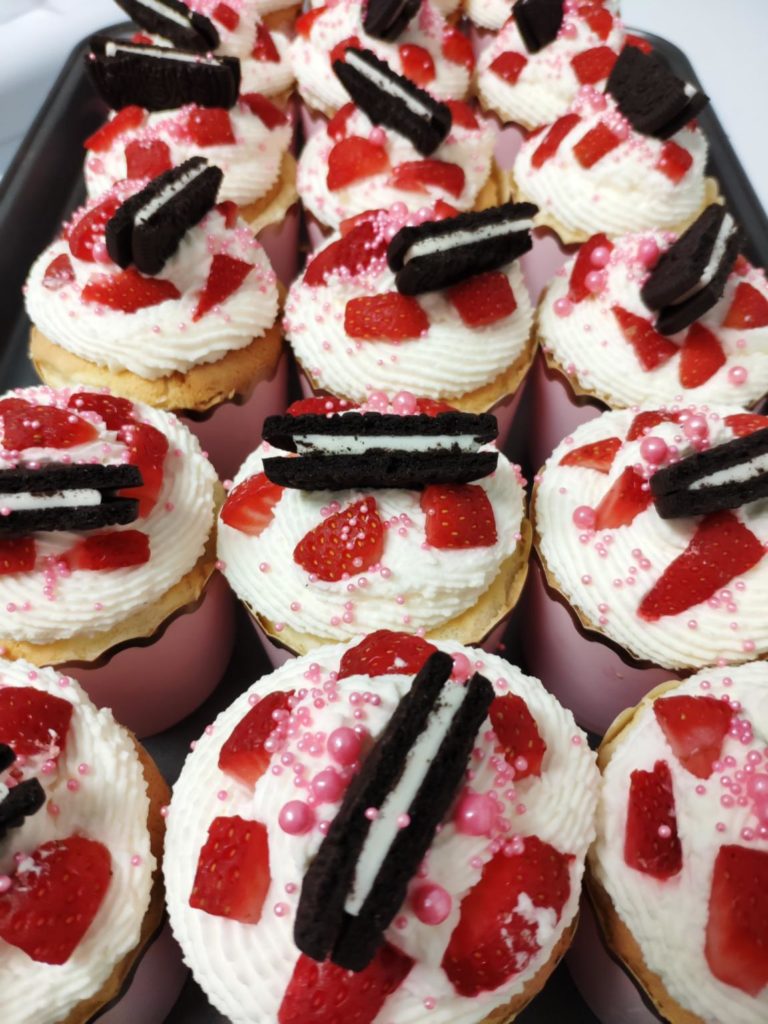 Here are my cupcakes with OREO, sugar balls, strawberry, and cream.
Photo by Jian Jun Ma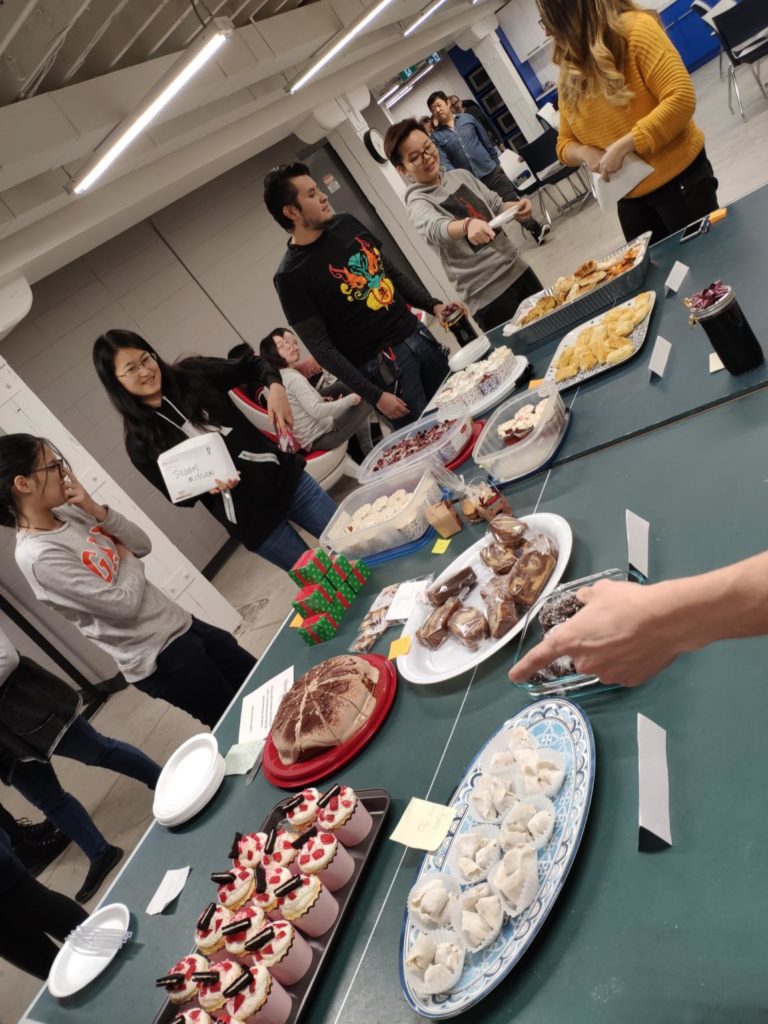 Photo by Jian Jun Ma
Finally, we raised $245 in donations! And Gary (president of Heartland) is going to "match" the donations and donate an EXTRA $245! All money from the sale will be donated to Siloam Mission, a local charity that helps homeless people in Winnipeg.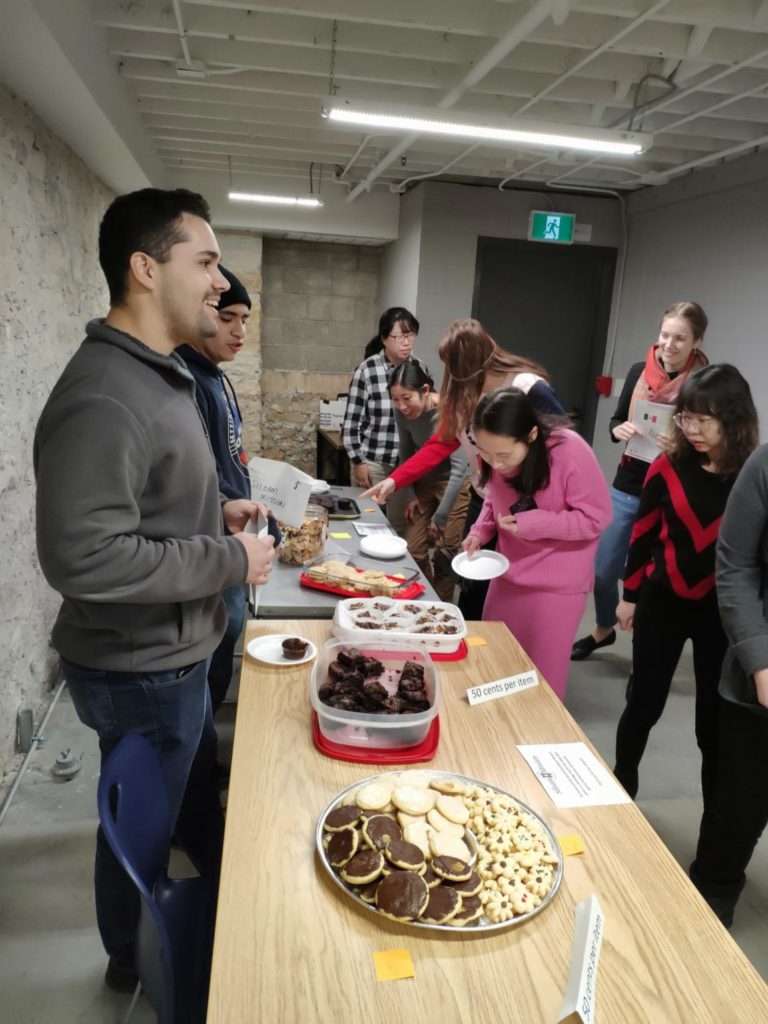 Photo by Jian Jun Ma
I hope that we can do more things for charity. Not only the bake sale, but we can also spend some time to give back to the communities, like communicating with older adults or helping children who want to improve their literacy skills. I'm looking forward to the next event.
More photos by Jasmin Geling below!