Hello, I'm Jun. Nice to meet you again. How's it going?
On December 6, I went to the Canadian Museum for Human Rights with my classmates in Heartland. This is the highest building in Winnipeg. Its magnificence makes me think it is incredible! It was nearly evening when we arrived. The weather was cold, and we couldn't resist our desire to go in and look for the secrets of history. This historic museum showed us a lot of the cruel past and used advanced technology.
It has to be said that what this museum shows us is very heavy. Some cruel pictures once made me unable to look directly at them. I visited all the works very peacefully, and at the end of the day I observed a silent mourning for those who needed to be protected. But I believe this is definitely not a sad place. The Canadian Museum for Human Rights also shows us the great change of human spirit and life concept from the past to the future. I believe that this will be very helpful with the new generation of young people, who will remember their blood ties with their cruel past and give people hope to continue to live bravely.
Hope to see you guys next time! Have a good day!
[Photos by Enjun (Jun) Chen & Jian Jun (Sawyer) Ma]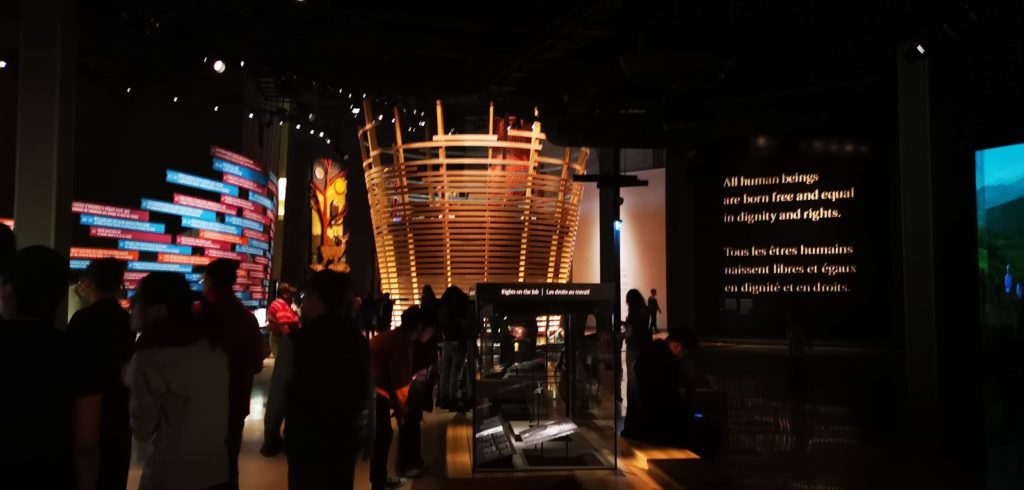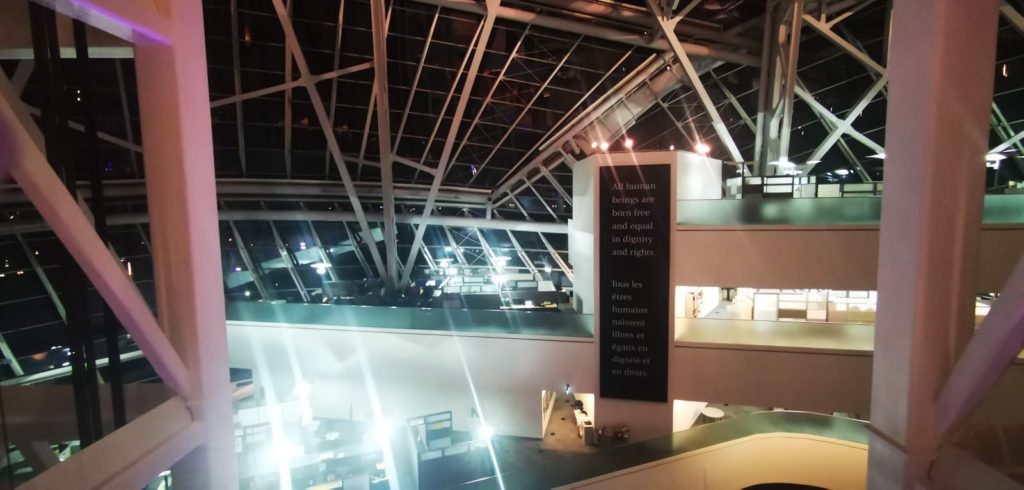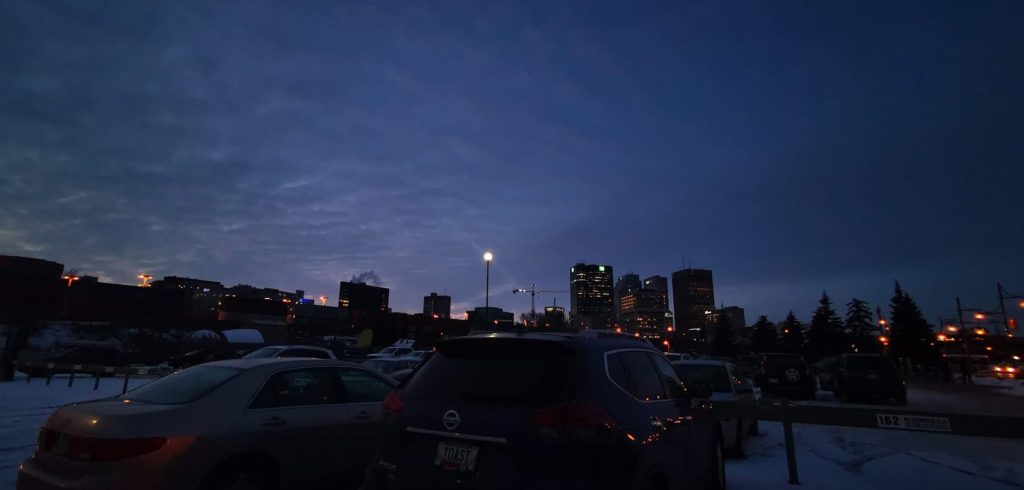 Photo by Enjun Chen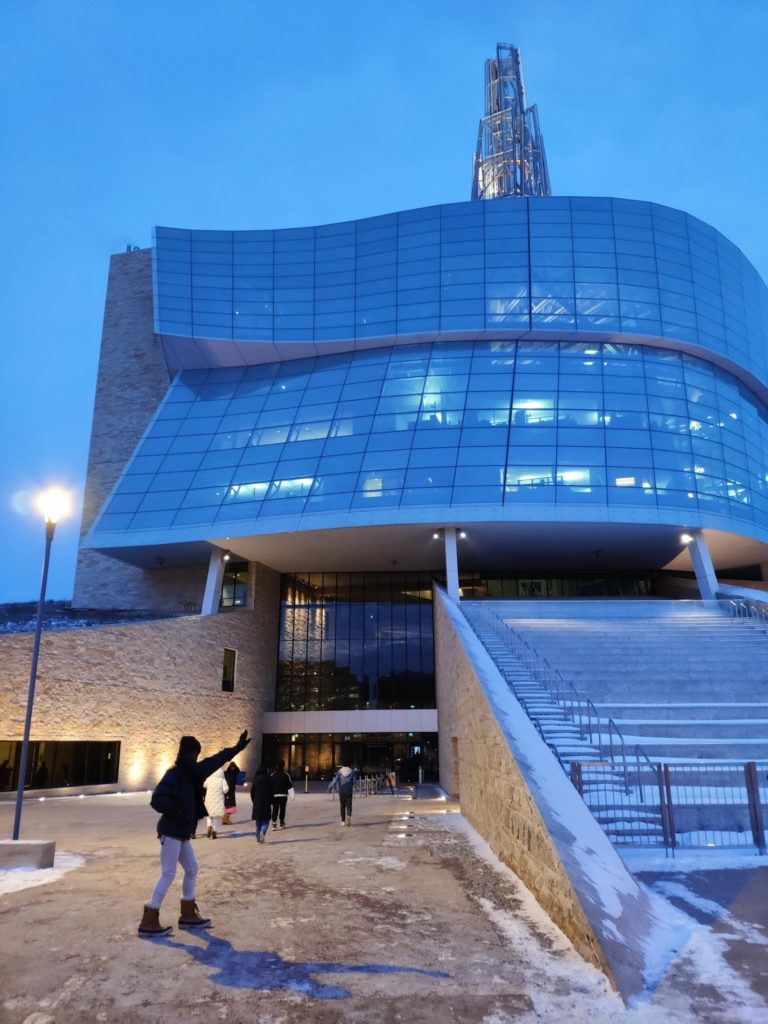 Photo by Jian Jun (Sawyer) Ma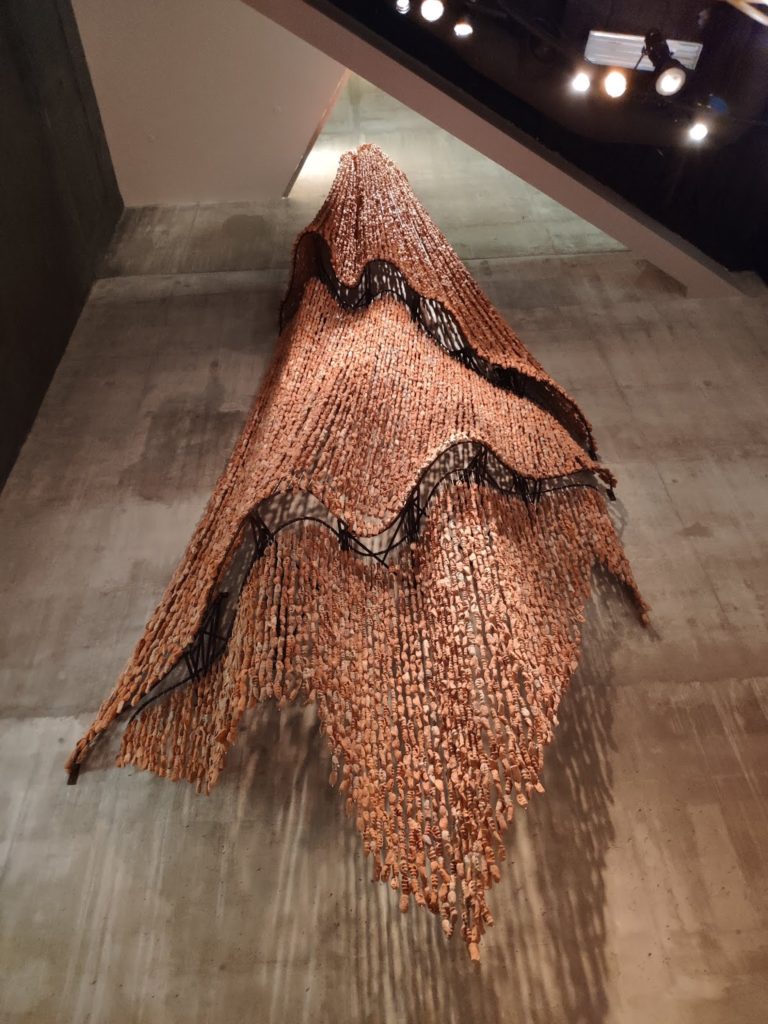 Photo by Jian Jun (Sawyer) Ma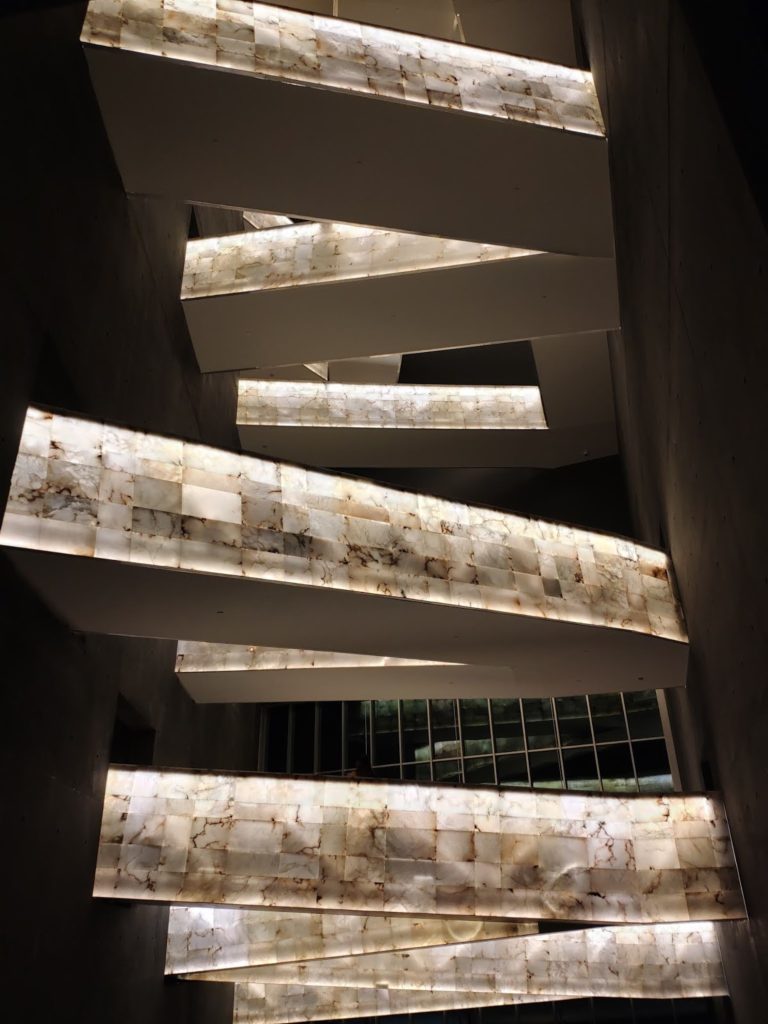 Photo by Jian Jun (Sawyer) Ma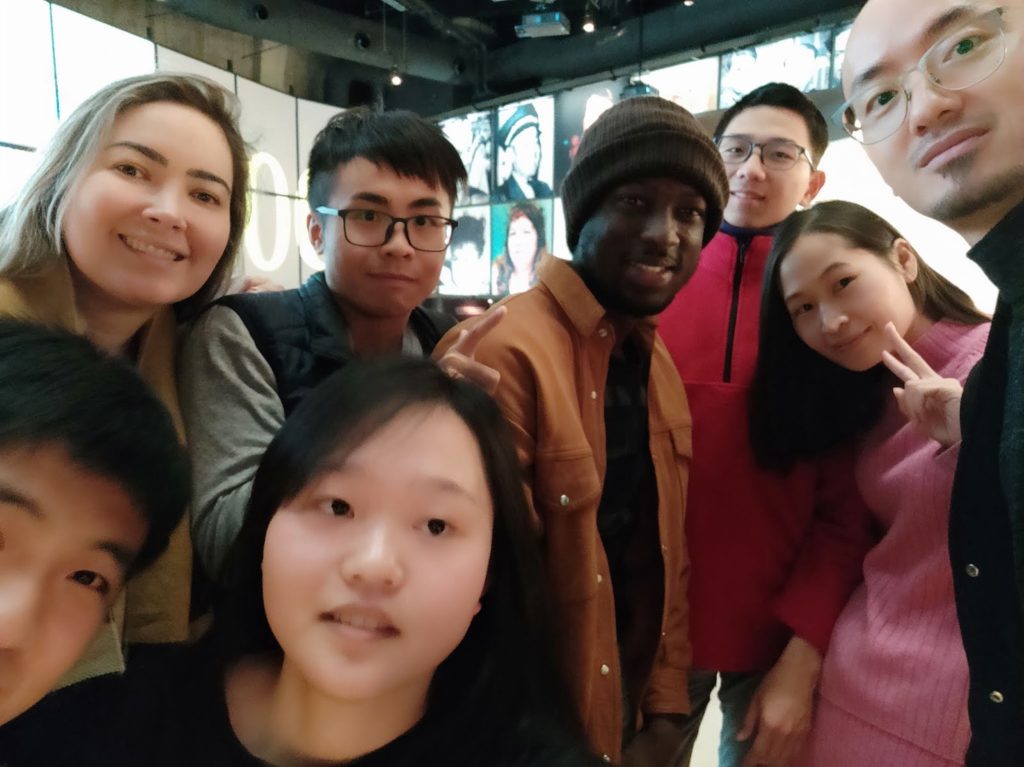 Photo by Jian Jun (Sawyer) Ma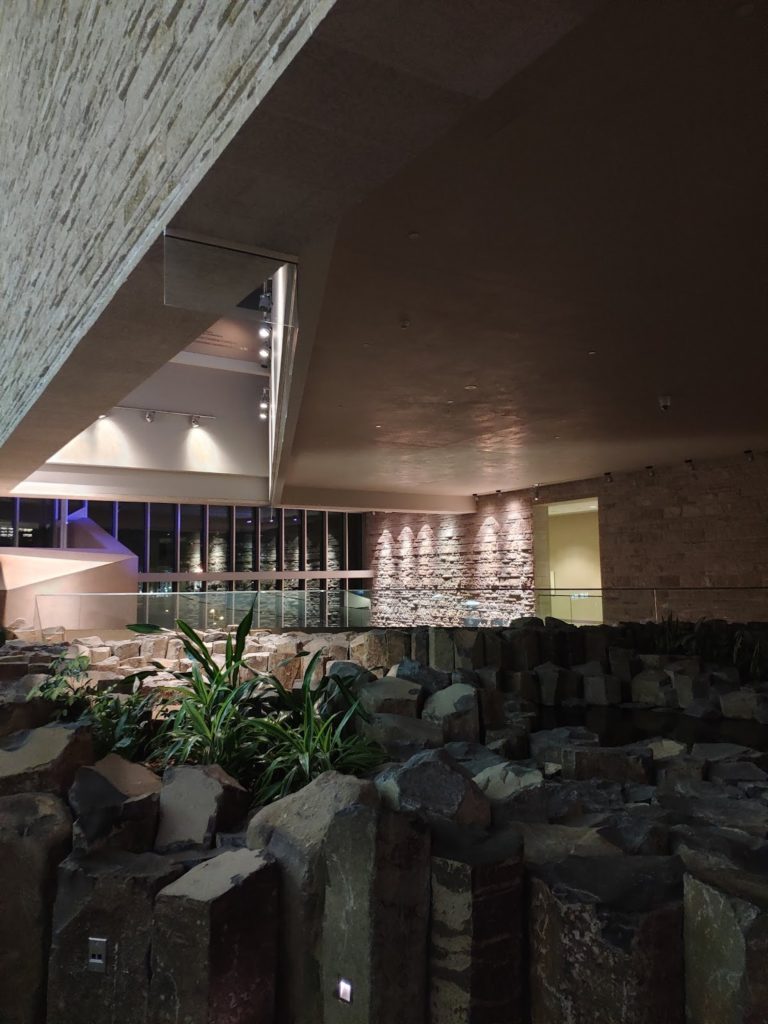 Photo by Jian Jun (Sawyer) Ma