Gunnar with his Advanced class! (Fourth from the left, back row)
Give us a short introduction about who you are, why you chose Winnipeg & Canada, and what your future plans are!
My name is Gunnar and I come from Brazil. I graduated in Production Engineering in my country and decided around two years ago to change my regular life. I wanted to improve my personal and professional skills in another country, so I decided to move to Winnipeg and live the real Canadian life in a city not so big, with completely different weather, costumes and with good opportunities that Canada provides for us.
After studying for 7 months at Heartland, I improved my English and now I've started a Financial Management post-degree. I hope the best for my future. The city and everyone is friendly and has a great environment that will permit a wonderful life.
What has your Heartland experience been like?
Heartland is a wonderful English school. The teachers are open-minded and they are willing to help all students in all that is necessary. All students are very connected and this makes the environment really good. I strongly recommend Heartland for everyone that wants to study in a different country and to improve their English skills.
What is the student ambassador role?
The student ambassador has the goal to minimize the cultural impact that new students feel during their first time in another country. I showed the students around school on their first day, explained some rules, showed the different levels of the building during a tour. As a student, I could stay closer to them. This made the students feel more confident and relaxed.
How has your role as a student ambassador helped you personally/professionally?
As a non-native English speaker to interact with each other is very challenging. Thus, being a student ambassador I could improve my speaking/listening skills during our tours, helping me feel more confident about my social life here. Professionally, it helped polish my English, which will help me during interviews and interactions, and of course, provided me with my first work experience as a volunteer.
Why should someone be a student ambassador?
It would be really helpful to improve your knowledge and to feel more free during your Canadian life, as well as open some great opportunities for your professional and personal future.

What is one memory you will always remember from Heartland?
At Heartland I made really good friends that I will have during all my life. I lived in a great environment and could learn a lot with teachers, students, and staff. It was an unforgettable experience that made me a better person.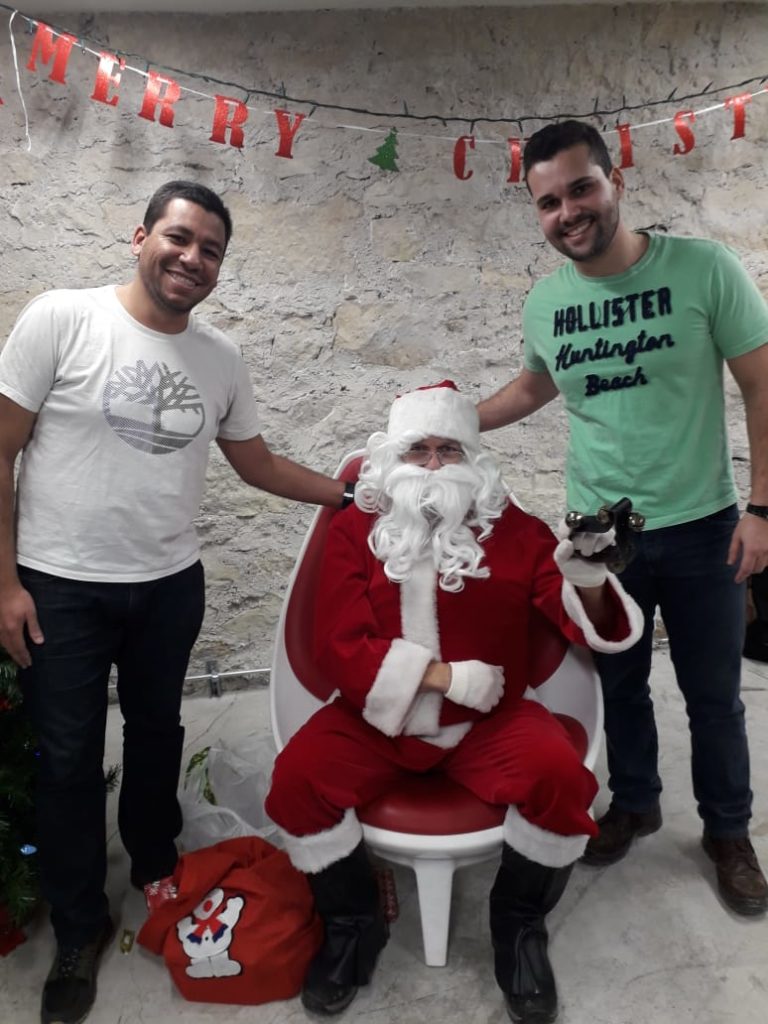 Gunnar (right) and Jairo (left) with Santa!