Nuit Blanche is a night-time arts festival that happens in many cities around the world. In Winnipeg, it is happening this Saturday, September 24!
This is a FREE event happening from 6:00 pm to midnight. Locations include The Exchange District (near Heartland!), The Forks, Downtown, and The Winnipeg Art Gallery.
There will be a free trolley service that can take you to different locations, so that you can experience many art exhibits and events throughout the night.
Places You Must See:
1. Old Market Square (Across from Heartland)
Old Market Square will turn into a glowing forest at night!
2. Stephen Juba Park – 130 Galt Ave (in The Exchange District)
3. Bijou Park (beside Red River College Culinary School)
4. IllumiSkate the Night – 116 Market Avenue
5. The Community Gym – 468 Main Street
6. Little Brown Jug – 336 William Ave
7. Panoptibot II – 264 McDermot Ave
8. The Forks Market (several locations)
9. The Winnipeg Art Gallery
10. Salsa Sundays – True North Square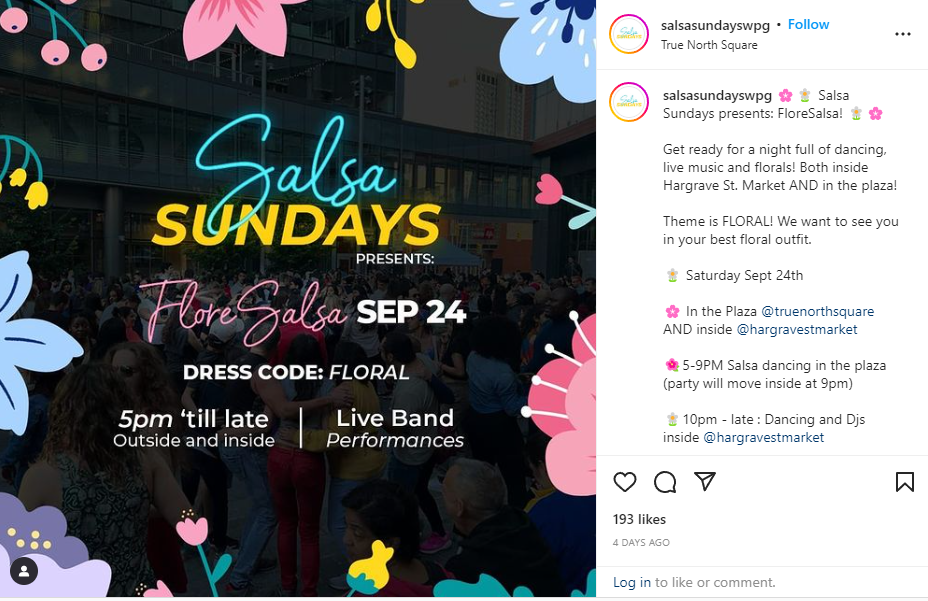 Have fun!