Hi readers!
We are excited to share a special photo essay today. Keira Bulloch is the director of Heartland and has been working with us for 18 years! She has been a part of Heartland's growth from the very beginning, and is a huge reason why Heartland is so great (and runs so smoothly!).
Take a look at her week in photos, which features her two very adorable kids!
A Week in Photos by Keira Bulloch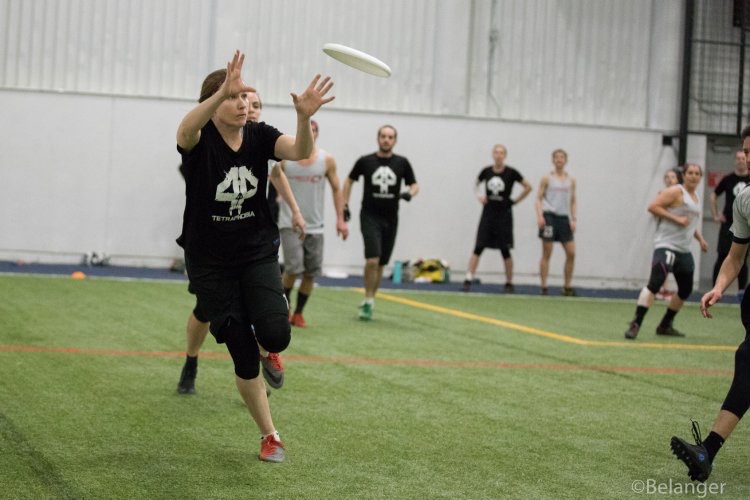 My husband and I play volleyball and ultimate Frisbee once a week. If you have never heard of ultimate before, you should definitely give it a try! The Manitoba Organization of Disc Sports runs clinics to introduce people to the sport throughout the year. You can learn more by visiting www.mods.mb.ca. [That is not my team in the photo].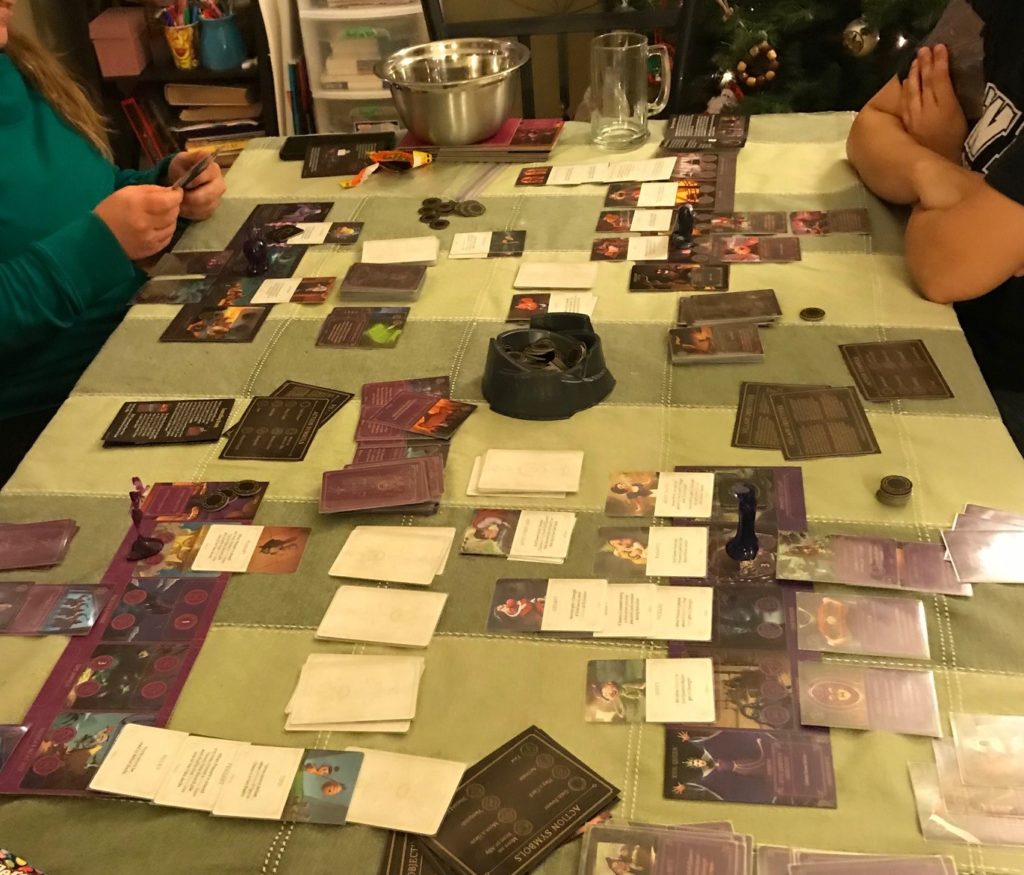 We often have friends over on the weekend to play board games. Our new obsession is a game called Villainous, where everybody plans a Disney villain. It's really fun!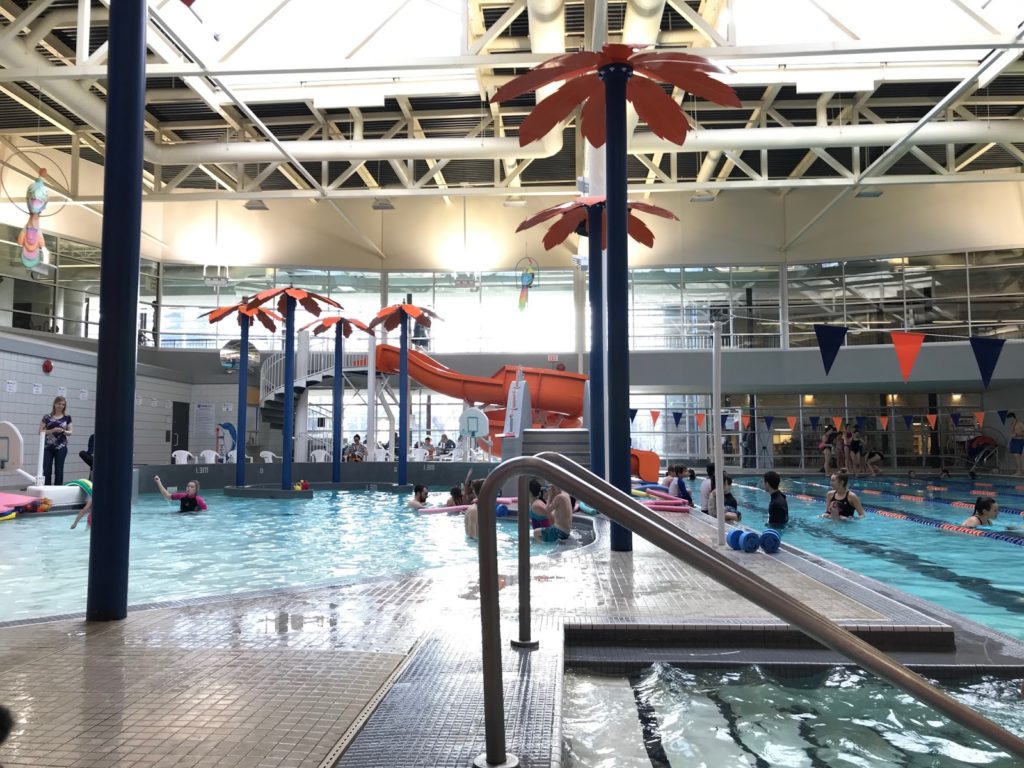 The bulk of our week involves taking our kids to their activities. My daughter (who is 9 years old) and son (who is 5 years old) both take swimming. However, they are also involved in some activities you might have never heard of.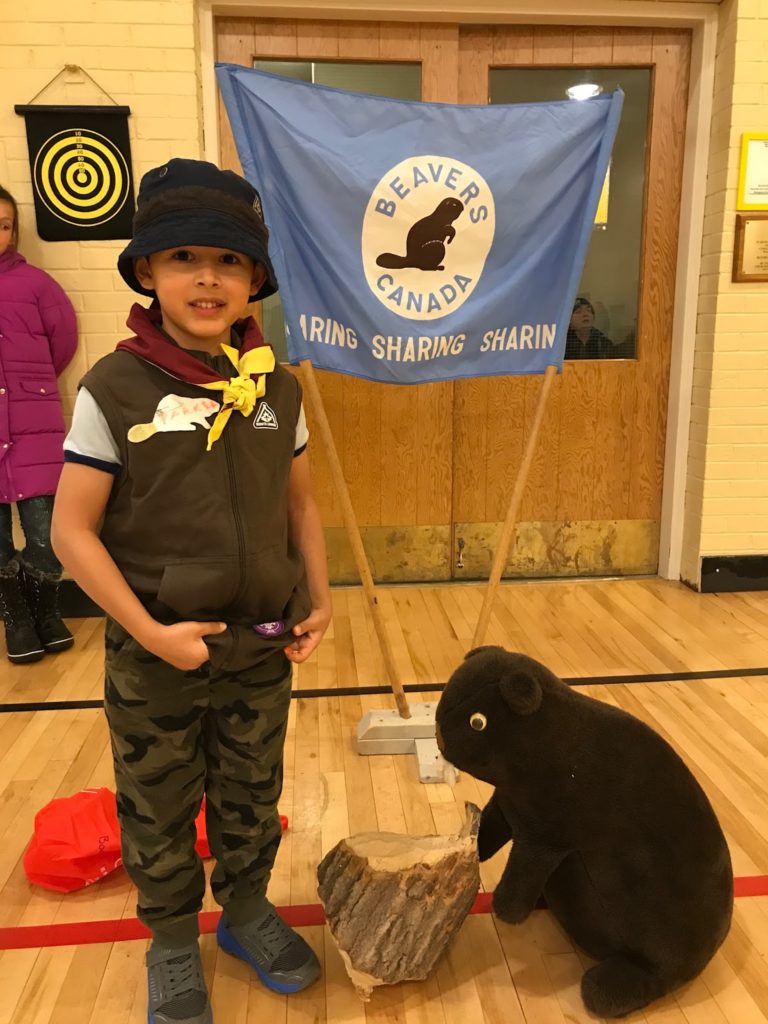 My son is enrolled in Scouts and my daughter is enrolled in Girl Guides. For both of these programs, kids meet weekly to learn teamwork skills, leadership skills, community responsibility, outdoor survival skills, and more. They also get to do lots of arts and crafts, and play fun games. For my kids, their favourite part is going camping (both in winter and summer)!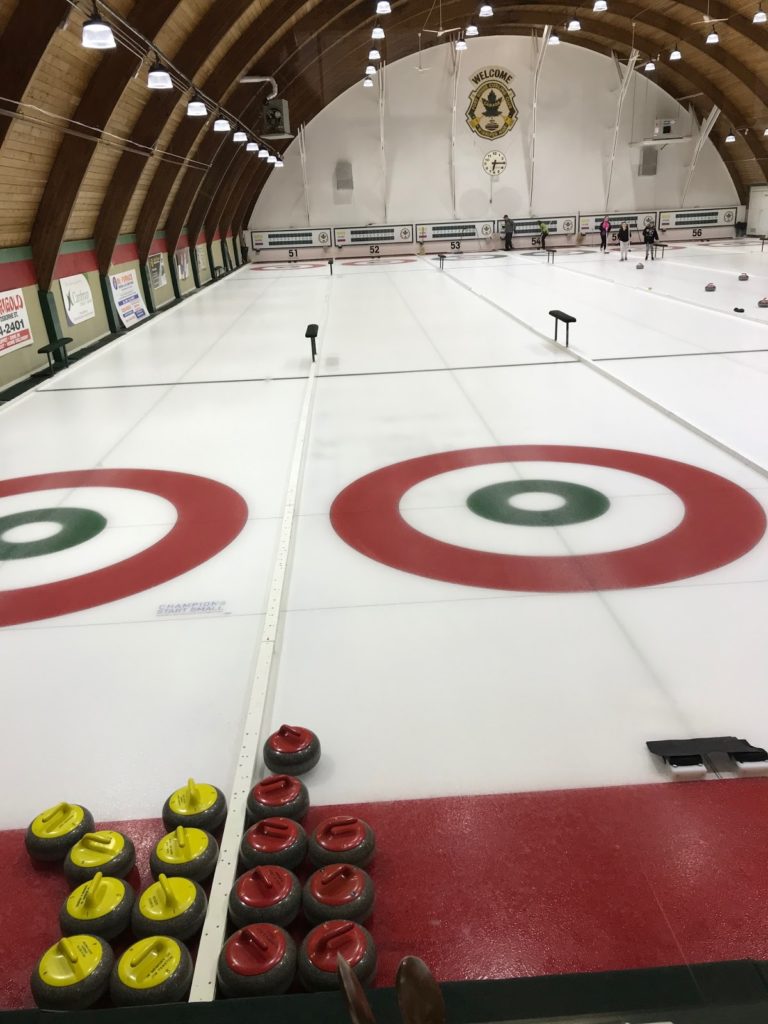 My son also takes ninja classes at My Gym. It's a fun way for him to burn off some extra energy!

My daughter is enrolled in a juniors ultimate program, which teaches the sport to kids. She also participates in a junior curling program. This is a famous winter sport that is very popular in Canada.
[We plan to take students curling in January, so you might get a chance to try it too!]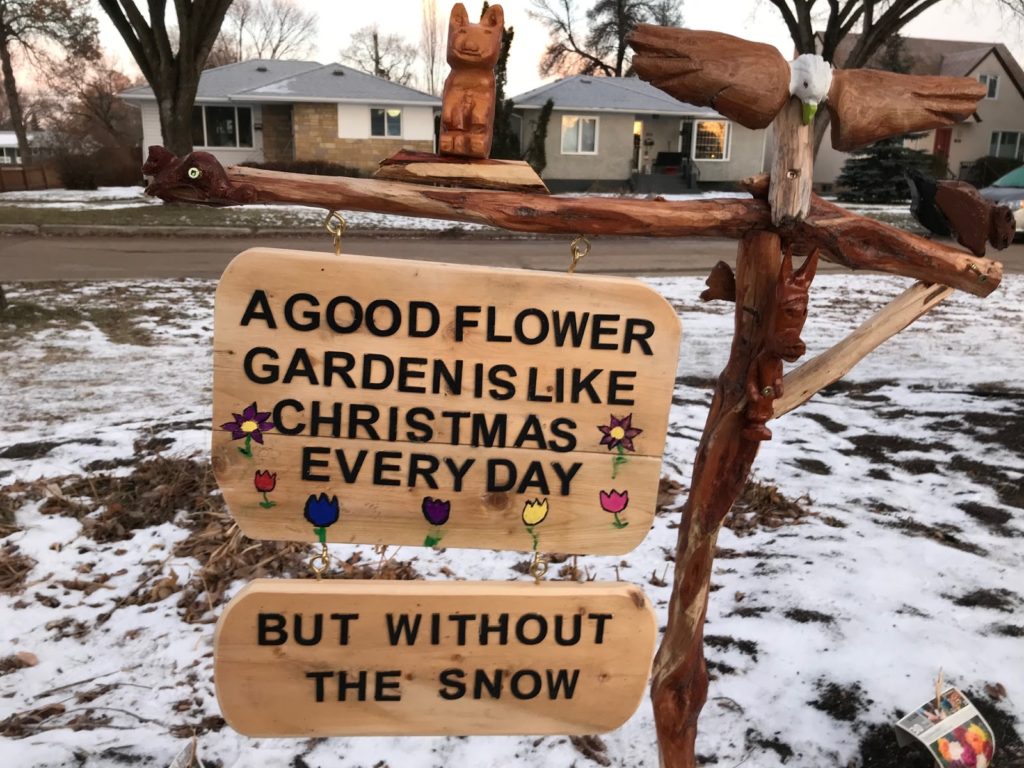 Last week, my daughter and her friend helped the gardener at our local community centre make a sign for the community gardens.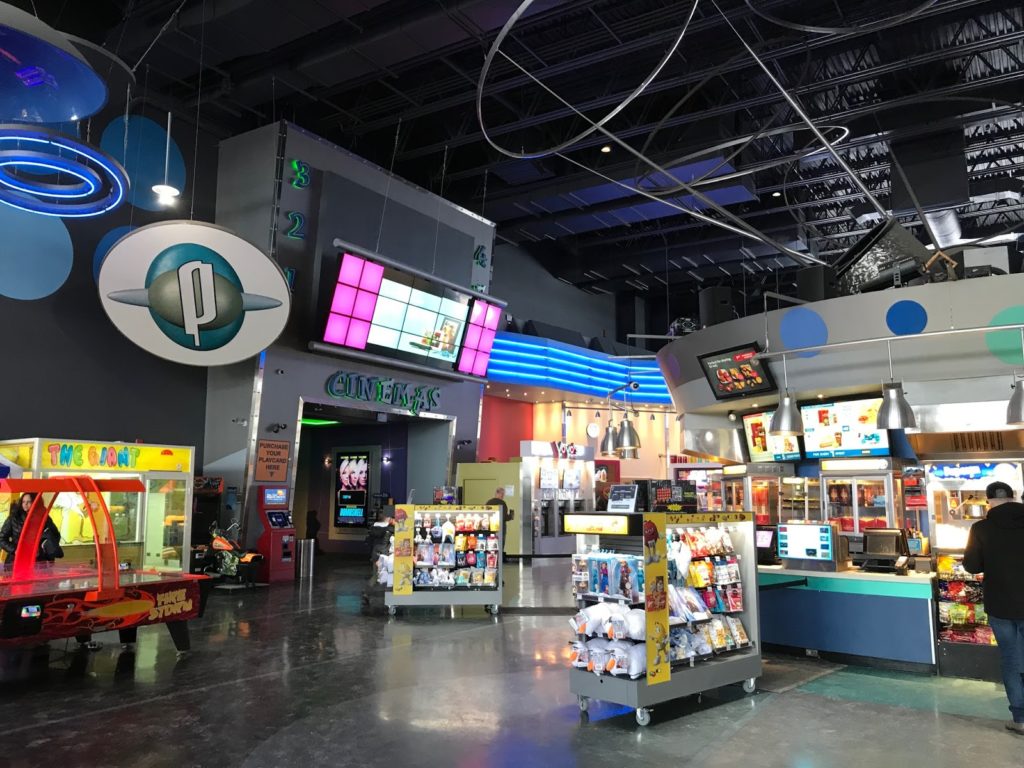 As a thank you, he gave both girls a $25 gift card to the movies. It was so
generous! So, I took the girls to see Maleficent at Polo Park this weekend. They both gave it a ranking of 9 (out of 10)!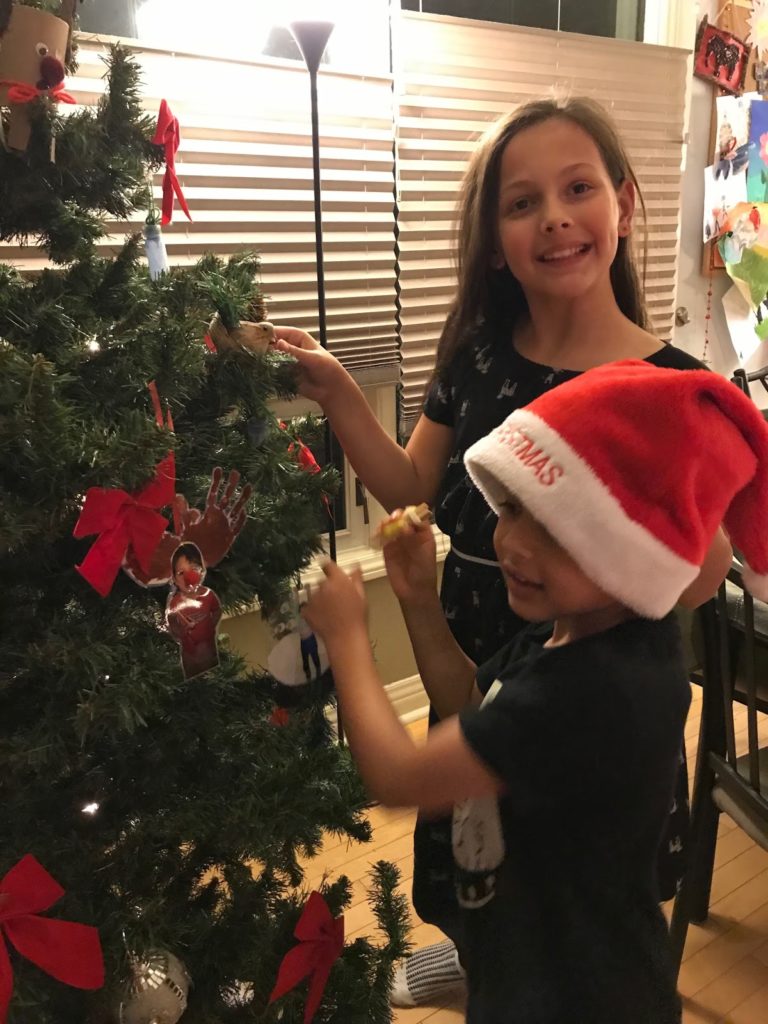 There's a big debate about when is an acceptable time to start your Christmas decorations. For some, as soon as November 1st comes, they take down their Halloween decorations and put their Christmas ones on display. For others, they get annoyed with anything Christmassy before December 1st. If I'm being honest, before having kids, I think I would say anything before the week of Christmas itself was too early! However, my kids love the holidays, so our new family tradition is to put up our tree on December 1st.
We have opted for an artificial tree, but if you're thinking of getting a tree this year, you should consider buying a real one from Ken's family farm in Steinbach (http://www.cdtrees.com/)! They will help you find the perfect size tree for your home and budget! They even offer horse-drawn sleigh rides, so it's fun for the whole family!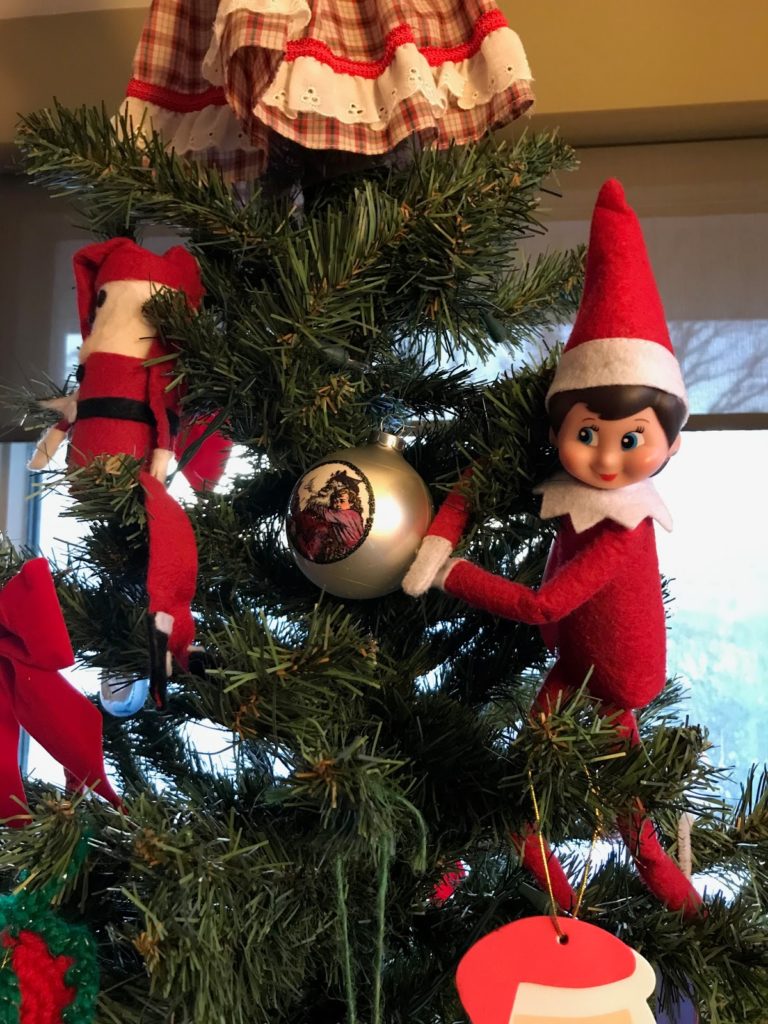 Have you heard of Elf on a Shelf? This tradition wasn't around when I was a kid, and only started about 10 years ago. I didn't learn about it until my kids started daycare and asked why we don't have an elf at home… then we felt pressure to get one because we didn't want to spoil the Christmas magic for our kids!
Anyway, the concept is that Santa sends elves to your homes close to Christmas to check in on the kids to see if they are being naughty or nice, and then the elves fly back to the North Pole to report to Santa each evening. When they return, they hide in a new spot in your home to spy on the kids. Children love waking up and looking for the elf every morning. Our daycare has an elf that starts appearing on December 1st, so families in our neighbourhood carried on that tradition in their homes, and we have caved to peer-pressure and do the same.
[Christmas spoiler — the elves aren't real! Parents have to move them around the house! It's stressful to remember to move the elf every night, and there just aren't that many hiding places in my home!]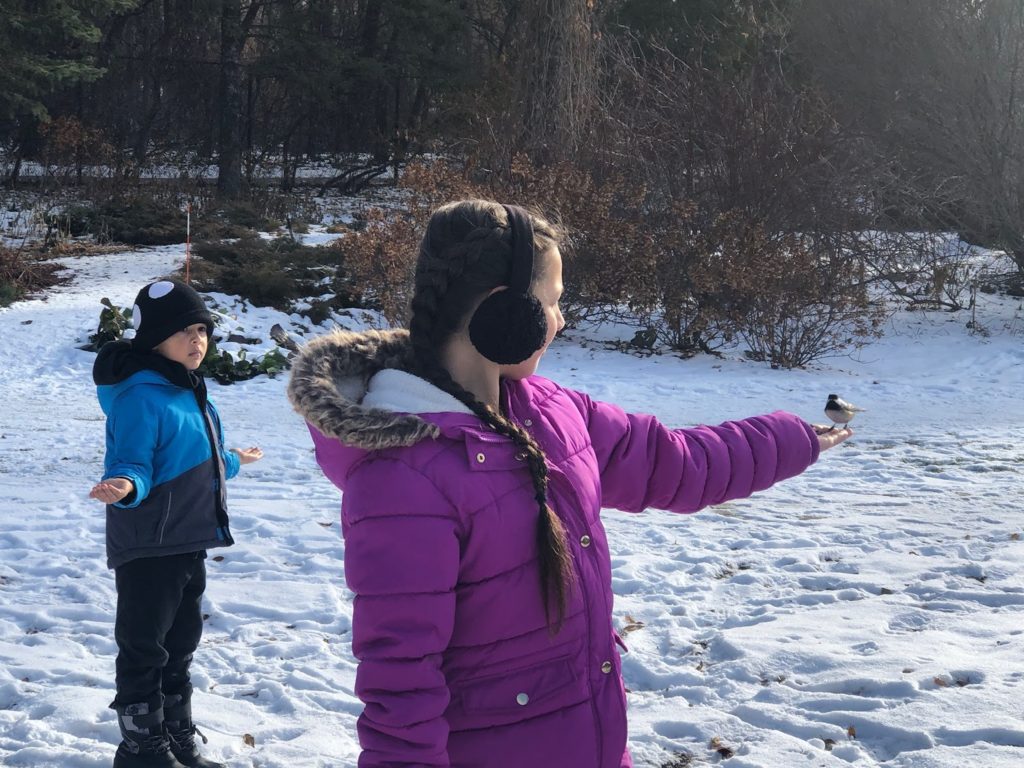 One of our favourite things to do on the weekend is to visit Assiniboine Park. We often spot deer in the park, and my kids like to feed the chickadees in the English Garden. If you bring bird seed, you can just stretch out your arms and the birds will land right in your hand to take the food. It's so cool!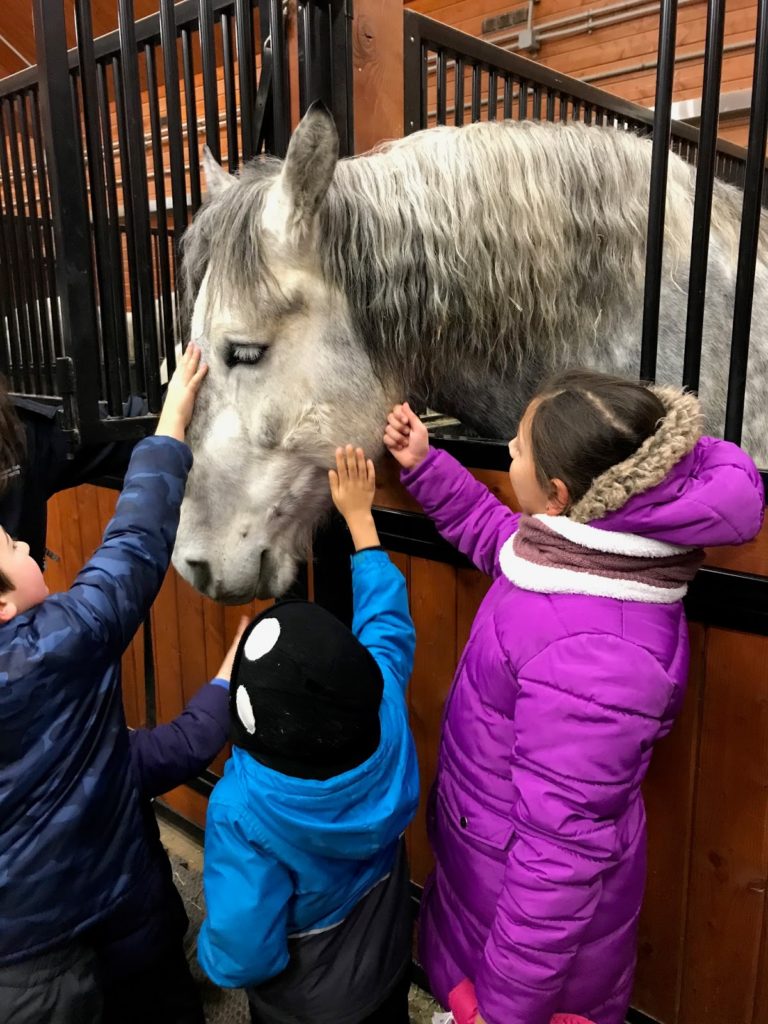 Of course, the kids also love visiting the zoo (even in winter)!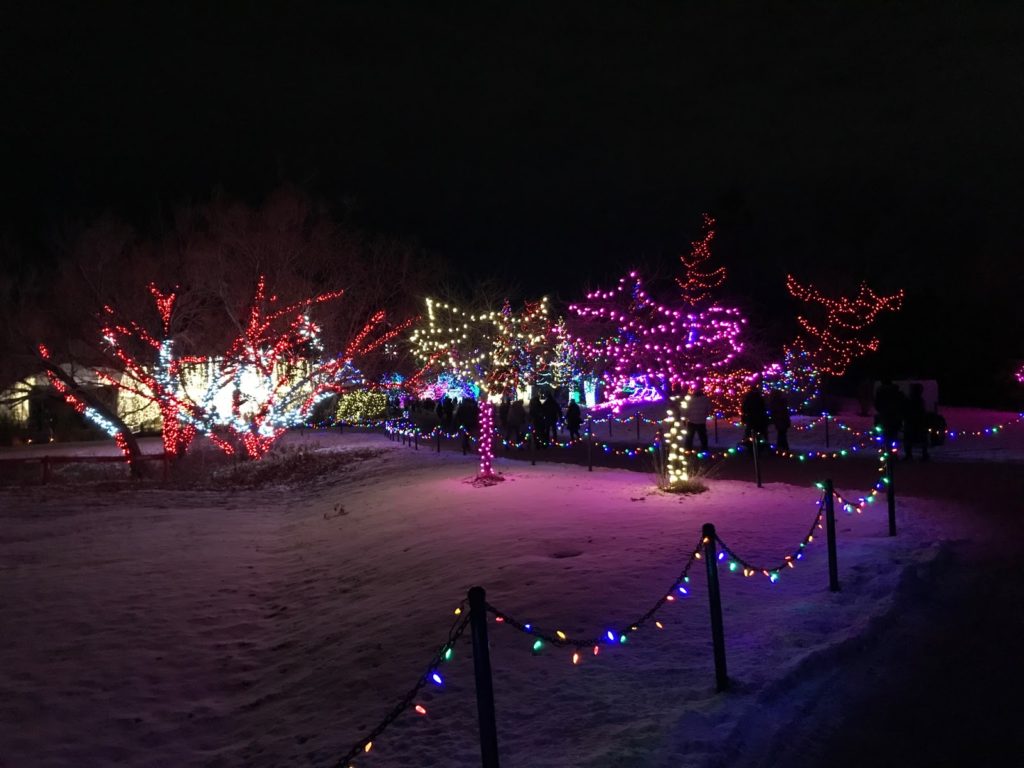 Right now, there is a Zoo Lights Festival that is really fun to visit in the evenings. They have Christmas lights on display all throughout the zoo, and lots of fun activities for the family (concerts, mini-golf, pictures with Santa, and more). They have lots of places to warm up along the way too, with some indoor displays and outdoor bonfires where you can make s'mores (a roasted marshmallow on a graham cracker with melted chocolate – it's so yummy)!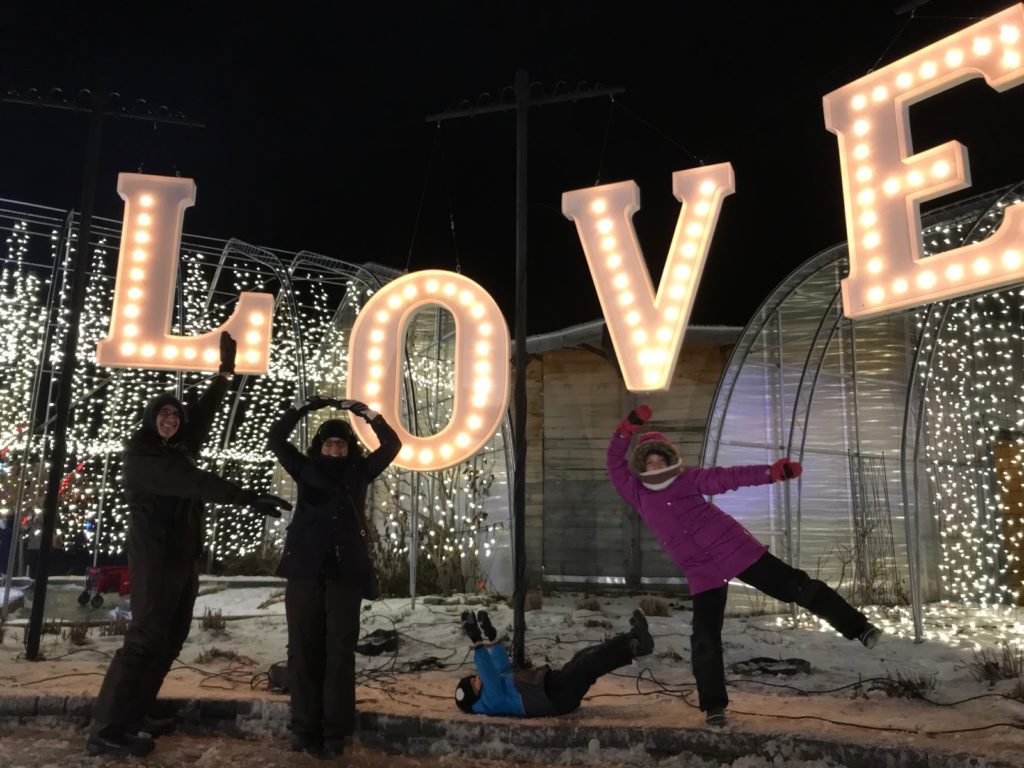 Whatever your family traditions are, I hope you have a wonderful holiday season!