Physical distancing is hard, especially when you're living in a new city. Winnipeg is an awesome place with many hidden gems. Here are a few ways to enjoy our city without stepping out of your home!
Have a game night.
Game nights are a popular social activity among many of our teachers and staff! Toad Hall Toys has many games, activities and puzzles for the whole family. They'll even offer recommendations based on what you and your friends/family enjoy!

Across the Board Game Cafe is also home to hundreds of board games that you can buy.

Both shops are offering delivery within Winnipeg. Some of our favourite board games are Kingdomino, Hive, Carcassonne, and Patch Work!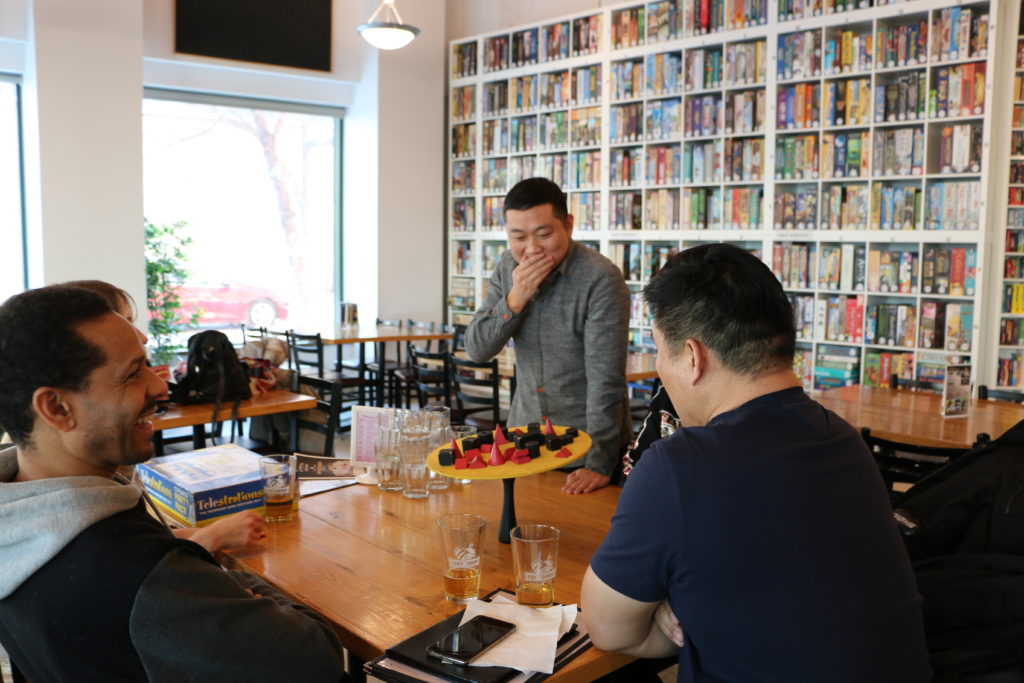 Learn about art, and make some too!
You can still enjoy The Winnipeg Art Gallery's art collections from home. Everyday, they post a new piece of art from the gallery and explain it's history and inspiration. They also have WAG@Home, where they feature easy art lessons inspired by the collections!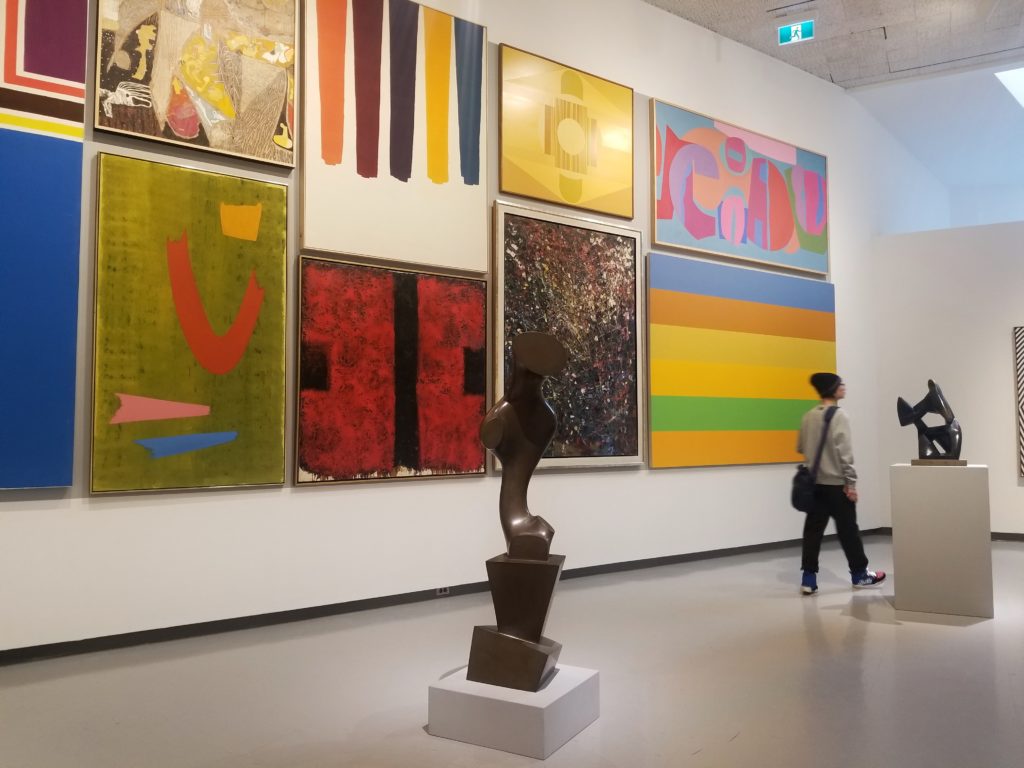 Take care of a plant.
Having a house plant is a great way to bring life and fresh air into your home. Snake plants, Peace Lilies, and Pothos plants are perfect for a beginner plant owner like you! They are easy to take care of and look very cool. We're at home everyday anyway, so we might as well make our living spaces look great!

Verde Plant Design and Shelmerdine Nursery are two local plant shops that are offering delivery and pick up!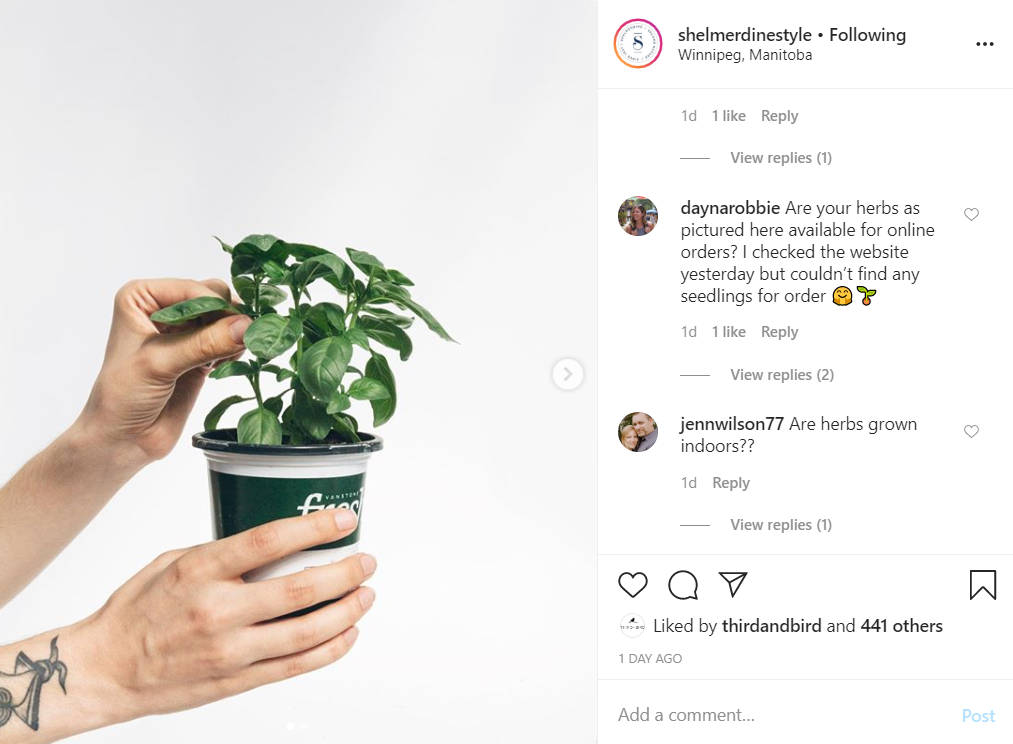 Get crafty!
Trying a hands-on activity is a fun way to pass the time and take a creative break from the computer. If you like sweets, try a cookie decorating kit with one of Winnipeg's best bakeries, Sweet Impressions. Ever wanted to try knitting? Woleseley Wools has "learn to knit" kits!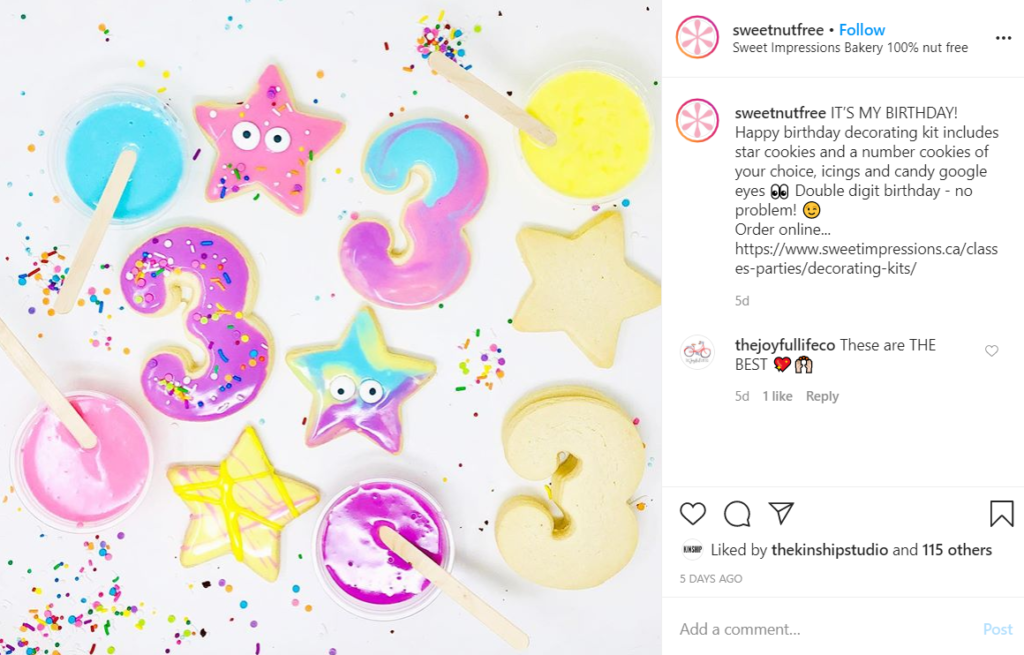 Enjoy a cup of coffee.
If you're a coffee connoisseur and you miss grabbing your daily latte on the way to school or work, why not try brewing your own cup of joe at home? Many local coffee shops like Thom Bargen are selling their coffee beans!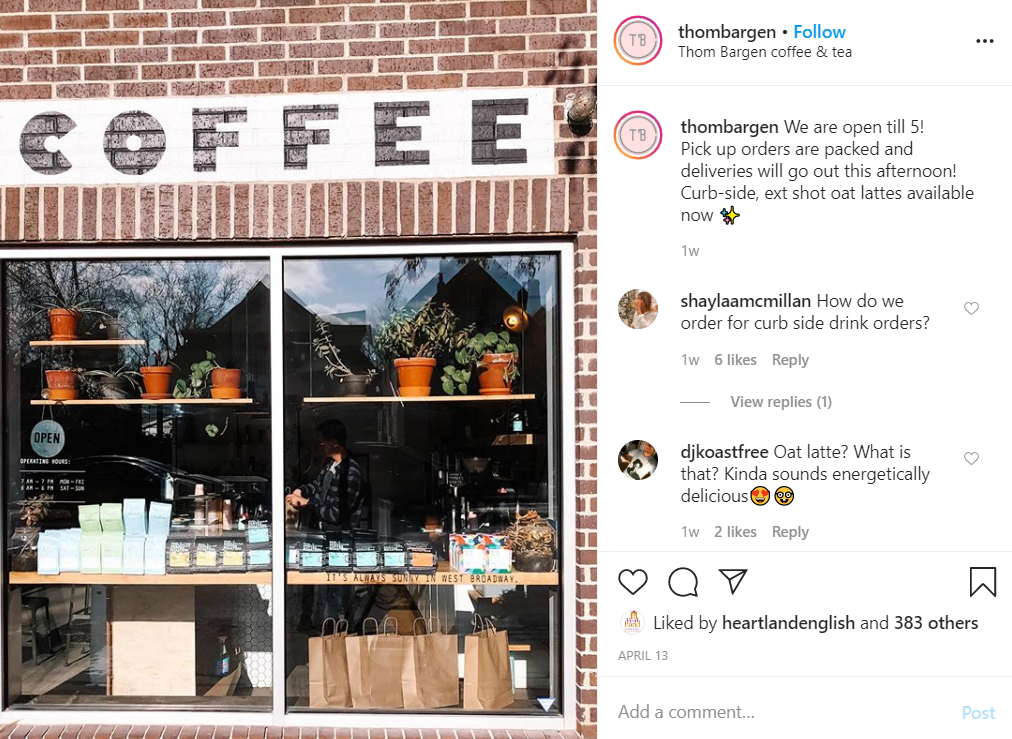 Or perhaps some wine!
Maybe you're planning a Friday date night or a Zoom party. Maybe you're looking for a surprise gift for a neighbour. Maybe it's just been a long week and you're looking for a pick-me-up. Whatever the occasion may be, Ellement Wine + Spirits is offering free delivery for your next at-home event 🙂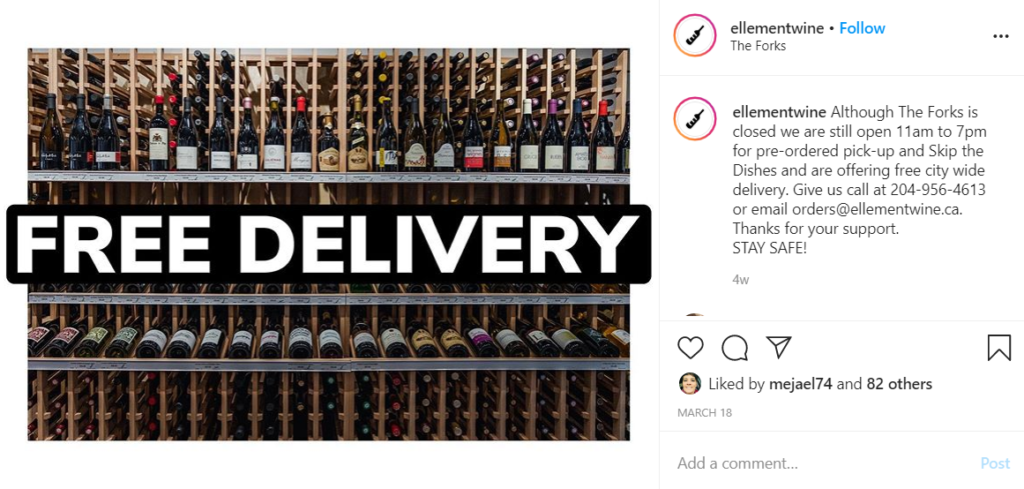 Support local restaurants.
Winnipeg is home to an eclectic range of restaurants. Of course, we all know that we can order food straight to our homes from SkiptheDishes and DoorDash (they'll even leave your order at your doorstep while maintaining physical distancing!). Here are some staff recommendations for you to try for your next meal!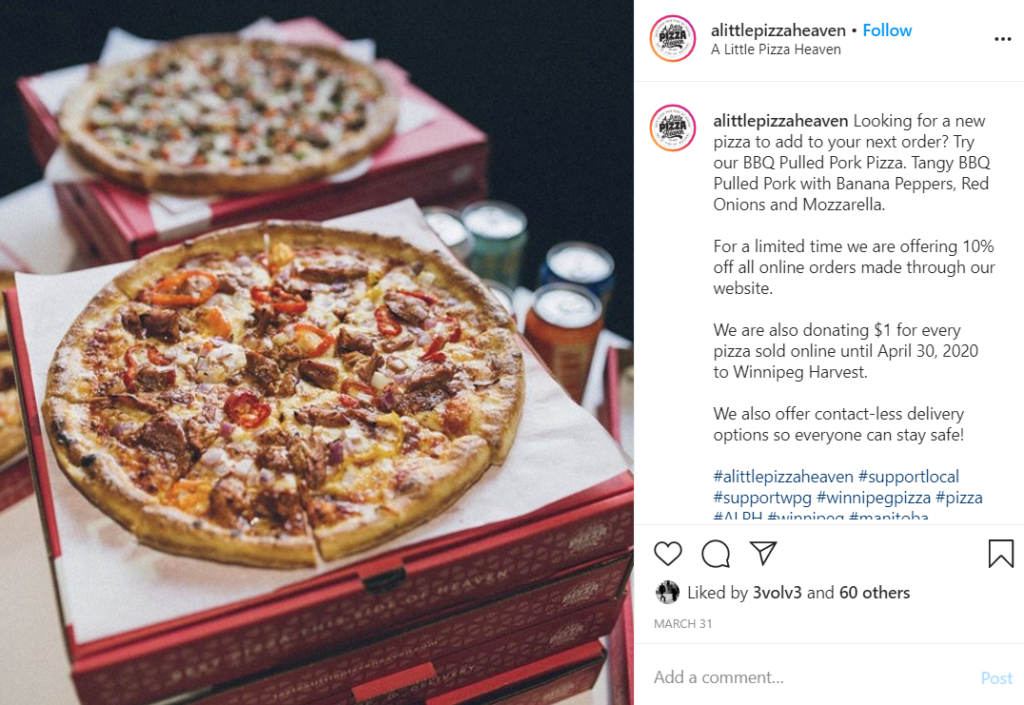 Visit local Winnipeg attractions.
Many of us have not been venturing out of the house, except to go to the local grocery store. Trust us, there's more to Winnipeg than your local Superstore! Take a virtual tour of some of these places:

Assiniboine Park & Zoo
The Canadian Museum for Human Rights
The Manitoba Museum
Fort Gibralter
Dalnavert Museum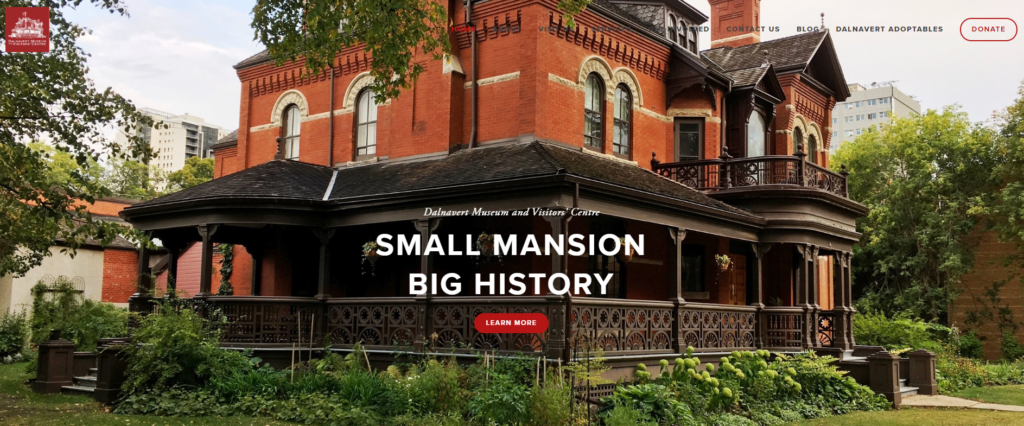 Make a list of places you want to visit as soon as life goes back to normal!
As of publishing this article, the recovery rates in Winnipeg are increasing and the number of active cases are lowering! Our efforts to flatten the curve are paying off in Manitoba. Please keep following the physical distancing rules so that some day soon, we can visit these wonderful places in person! 🙂 Take care!